FIVE MINUTES WITH… Marie Evans, partner at DLA Phillips Fox | Insurance Business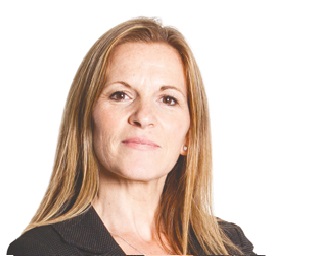 W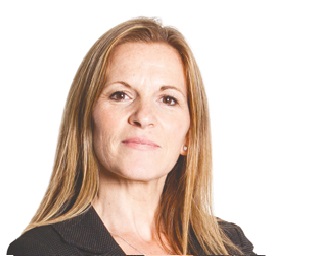 hy insurance law?
Having arrived in New Zealand just after the 2011 Christchurch earthquakes, and given my legal background in the United Kingdom (encompassing complex insurance litigation, commercial dispute resolution and healthcare law), it seemed only natural to join DLA Phillips Fox's highly regarded insurance team to assist with the complex claims arising from the biggest natural disaster to hit New Zealand. One of the first cases I had the privilege to be involved in was the Royal Commission's Inquiry into the Canterbury Earthquake building failures.
How would you change the industry?
Simplifying policy wording has to feature. Otherwise, developing agreed regimes for dealing with consumer complaints and addressing outmoded laws on disclosure – both of which currently lag way behind Australia and the United Kingdom.
Best advice you've ever been given?
To always give 100% and never give up – advice instilled in me whilst an outdoor training instructor in the British Army, but just as aptly applied throughout my legal career.
If you were prime minister for one day, what would you do?
Force ministers to sit down with the younger generation (kids aged 9-15) and to listen and take note of their ideas and concerns. Just recently I viewed some YouTube footage in which young kids from around the world were asked what they would do if they were prime minister for a day. Their responses, given their age, were pretty inspiring – examples included "make sure everyone takes steps to stop global warming", "make better schools", "keep the planet clean and green", "stop bullying and racism", "stop poverty" and, of course, "give everyone a week off school". We really should be taking greater care of this planet for the sake of our children and their future children.
What's the biggest challenge facing the industry today?
In New Zealand, probably reputation risk/brand damage as a consequence of perceived delays in sorting Earthquake claims despite such delays being caused, at least in part, by the Earthquake Commission – but likely to lead to demands for reform.
What's been the highlight of your career?
There have been several highlights. Being offered partnership in a top tier United Kingdom law firm within 7 years of admission (and becoming their youngest female partner at the time) and then being asked to become managing partner of one of their offices within 7 years of entering partnership. More recently, moving to New Zealand and joining DLA Phillips Fox, recognised as one of the top insurance firms in New Zealand to assist with the growth of their insurance, litigation and healthcare practices.
What's your favourite style of coffee?
Single shot trim latte – I can't handle too much caffeine in one shot!
Union, league or soccer or other?
Any form of outdoor adventure activity – kayaking, abseiling, climbing, coasteering, sky diving, scuba diving – probably influenced by my Army training instructor days. I also love watching my two children doing their thing on the soccer pitch.
If you could invite three people to dinner, dead or alive, and excluding family or friends, who would they be and why?
Sir David Attenborough – to chat about his life experiences;
Sir Winston Churchill – to chat about his life experiences;
Robin Williams – for a little light relief.
Complete this sentence: If I wasn't in insurance law I would be…
Trying to find an excuse to travel the world… Think sea, sun, sand and perhaps a boat… perfect!