Five Minutes With… Mark Reid, general manager Abbott Group | Insurance Business New Zealand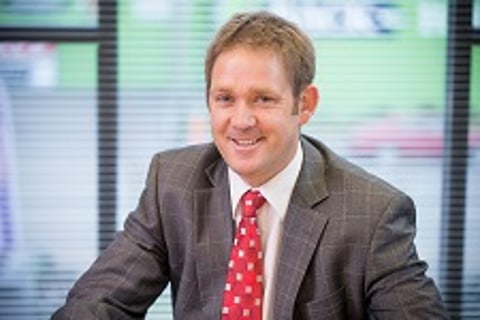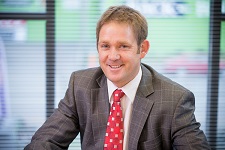 Why did you get into insurance?
I was looking for a new challenge and role after 24 years in banking and finance.
The
Abbott
Group opportunity afforded me the chance to work with a dynamic customer centric organisation with an ethos and desire that mirrored my own – in a unique environment and structure. I was looking for an organisation that could quickly adapt and change to meet the market and needs of its clients without the bureaucracy associated with being a corporate. Big enough to count, small enough to care.
The environment where I was reporting to a board, where the very members of that board are my employees as well my bosses is an interesting structure. Essentially the role intrigued me.
How would you sum up insurance brokers in three words?
Critical industry partnership
How would you change the industry?
Education for all stakeholders – all insurance partners would remember who our clients are, and work together to achieve a prompt quick and fair resolution / price – whether it be underwriting or claims. We would all recognise how our actions impact in people's lives.
What's the most important thing a broker can do to develop their business?
Concentrate on developing relationships with clients and staff / understand your niche and expertise and empower your team to support you and your clients. Rely, monitor and align systems and processes continually.
What's the best advice you've ever been given?
Rome wasn't built in a day J – patience is essential
If you were Prime Minister for one day, what would you do?
Probably not eat, sleep or rest – he's a busy man!
What has been the highlight of your career?
Two of them
Working with Southsure Assurance Ltd to take an equity stake to allow capital to continue our expansion aspirations
Leading our business through the challenging period of earthquake claims – many of my team lost houses, friends and were quite frankly exhausted over the following 3 years, yet still delivered exceptional service
What's your favoured style of coffee?
I don't drink coffee, but am partial to a chai latte, English breakfast tea, or good old Adams ale from the jug. If you're ever passing you're welcome to share one with me.
Union, league, soccer or other?
Football – I follow two of my sons who play 3-4 times a week. In my day I was a half handy marathon runner.
If you could invite three people to dinner, dead or alive, and excluding family and friends, who would they be and why?
Lord Sebastian Coe – reinvented himself from elite athlete, to member of the House of Lords, to successfully leading London's Olympic bid.
Sarah Ulmer – whom I am fortunate to have met. Despite her stardom and being a very busy mum Sarah is a down to earth real person. Very giving of her time to recently help the international track meet in Christchurch for which I am a trustee.
Bryce Courteney – who died a year or so back. He was my favourite author, an amazing man who could tell a good yarn like no other.
Complete this sentence: If I wasn't in insurance, I would be…
Less busy, and of course less fulfilled!