Five Minutes With… Matt Pullin, AIG | Insurance Business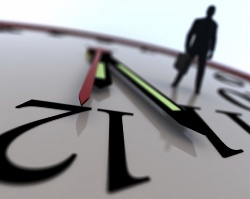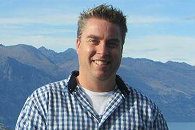 Why did you get into insurance?
After returning from my OE in 2001 and spending the last of my pounds, I needed a job. So I opened the paper and responded to an advert for a role at
NZI
's domestic call centre in Takapuna. I spent the next the next few years moving my way up the ranks to become the Sales & Underwriting Manager at NZI Auckland branch, before joining
AIG
as a Senior Property Underwriter.
How would you sum up insurance brokers in three words?
Integral, Integrity, Interdependent.
What's the strangest thing you've ever arranged cover for?
Nothing too bizarre but probably some amphibious vehicles, some very cool engineering going on with them.
How would you change the industry?
I'd like to influence it by educating people on important industry issues, specifically non and underinsurance. Both in terms of traditional covers but also how this will become ever more critical given global warming and emerging technologies. On the topic of non and underinsurance, specifically in relation to the Christchurch earthquakes, I believe the market missed a huge window of opportunity to inform and educate the public en masse about the basics of insurance and how people's lives can be hugely impacted if insurance is not understood and executed properly. I would develop an integrated campaign, using all forms of media, to highlight the role insurance plays, using relevant and specific examples at a time when people were most likely to be engaged.
What's the most important thing brokers and insurers can do to improve their relationship?
Demonstrate empathy, talk more and be real.
What's the best advice you've ever been given?
I've been given lots of good advice over the years but recently heard the phrase "When you talk you simply repeat what you know. When you listen you learn something new" which for something so simple is very powerful.
If you were Prime Minister for one day, what would you do?
Scrap the flag referendum, restructure the way FSL is collected and bankroll the NZ round of the World Rally Championship (WRC) for the next 10 years.
What has been the highlight of your career?
Realising that you can educate, influence and inspire people around you by being yourself and having a great attitude. When you see this happening it's awesome.
What's your favoured style of coffee?
Simple. Milk and sugar.
Union, league, soccer or other?
Motorsport #1 by far – WRC and F1 but also love rugby union, cricket and mixed martial arts.
If you could invite three people to dinner, dead or alive, and excluding family and friends, who would they be and why?
Colin McCrae, Possum Bourne and Billy Connolly. Simply because they are sporting idols and Billy's just the funniest guy around.
Complete this sentence: If I wasn't in insurance, I would be…
Chasing tornados or taking lava samples from the rim of a volcano. Or in reality a police officer.