Five Minutes With… Melissa Borcoski, SRB Lawyers | Insurance Business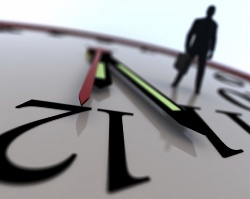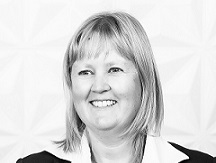 Why insurance law?
My first job was for a firm that acted for insurers. I found it to be interesting and challenging. As a result I continued to specialise in insurance law.
How would you change the industry?
Better communication in plain English with customers at the point at which cover is offered. Often customers do not understand how policies work or what may be the consequences of their decisions about policy coverage or the concept of non-disclosure in practical terms.
Best advice you've ever been given?
That everything is not black and white – there are often two sides to every story.
If you were prime minister for one day, what would you do?
I am not sure that I could achieve much in one day but I would focus on child poverty and family violence as these have a flow on effect to so many other issues that central government deals with, such as education, health and social welfare.
What's the biggest challenge facing the industry today?
I live in Christchurch and one of the big challenges facing the insurance industry here is growing and retaining credibility and trust.
What's been the highlight of your career?
When I was a junior solicitor I was involved in a case that was appealed to the Privy Council. As I was involved in the preparation for the appeal, I was given the opportunity to go to London to meet with the London QC and observe the appeal hearing. For the record, our client was successful in its appeal!
What's your favourite style of coffee?
Hot chocolate (I do not drink coffee).
Union, league or soccer or other?
Rugby Union.
If you could invite three people to dinner, dead or alive, and excluding family or friends, who would they be and why?
My interests include history (particularly military history) and aviation, so this would influence my choice. While there are many interesting people I would like to invite to dinner, the following people have been involved in matters of historical significance that are of interest to me:
Dwight D Eisenhower
Nelson Mandela
Sir Keith Park (a New Zealander who was the commander of No 11 Group in Britain during the Battle of Britain)
Complete this sentence: if I wasn't in insurance law I would be…
A pilot.