Five Minutes With… Neil Beadle, partner with DLA Phillips Fox, Auckland | Insurance Business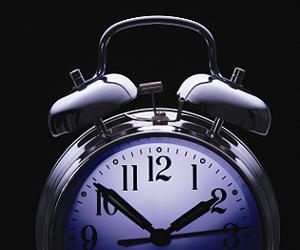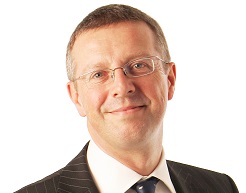 Why insurance law?
When I moved from London to NZ in 1996 I got a job with DLA Phillips Fox. Insurance law is part of the lifeblood of the firm, and it has enabled me to develop particular expertise in areas that interest me, from shipping, health & safety, RMA defence, to representing health professionals in trouble, which can be rewarding work. It is also enjoyable dealing with insurance claims people who deal with dispute resolution as a profession and understand the process.
How would you change the industry?
ANZIFF has done great work in upskilling the insurance sector and a continued focus in this area together hopefully with experience gained from the earthquake claims will bring long-term improvements in professionalism and the recognition that comes from that.
Best advice you've ever been given?
Do to others as you would want them to do to you. I am not a religious person but my mother is, and that still resonates with me.
If you were prime minister for one day, what would you do?
In a day? Sorry, that is way too hard a question…
What's the biggest challenge facing the industry today?
Rebuilding the public's trust in light of the enormous challenges presented by the earthquakes.
What's been the highlight of your career?
Winning is important for a lawyer. Winning in the Supreme Court in the maritime case Tasman Pioneer having lost in both the High Court and Court of Appeal was immensely satisfying. On a more human level, securing dismissal last year of a number of disciplinary charges against a Florence Nightingale of a nurse, which were simply bureaucracy gone mad.
What's your favourite style of coffee?
Flat white one sugar, thanks.
Union, league or soccer or other?
I live close to Eden Park, and the world cup was a wonderful time for the neighbourhood. I had no real idea what rugby meant to NZ until I came here, but I am a complete convert. I am trying to be interested in rowing as my 14-year-old son has started – and we have produced some pretty amazing rowers.
If you could invite three people to dinner, dead or alive, and excluding family or friends, who would they be and why?
Leonardo da Vinci – an all round genius at everything he touched.
Sam Pepys, a tailor's son who rose to Chief Secretary to the Admiralty and lived a very full and fascinating life – through the plague and the great fire of London.
And Bill Gates – both for what he has done and apparently plans to do with his money. Talk about a 'can do' crowd.
Complete this sentence: if I wasn't in insurance law I would be…
A writer for Lonely Planet – dreams are free.