Five Minutes With… Paul Geden, NZI | Insurance Business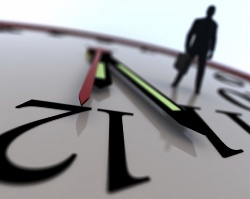 Why did you get into insurance?
I started out as a broker's clerk in a summer job when I was 17, and have not left the industry since. I was due to go back to school for year 12 & 13 but decided that insurance was the place for me.
How would you sum up insurance brokers in three words?
Challenging, Driven, Partners.
What's the strangest thing you've ever arranged cover for?
David Beckham's son's toy car…. it was worth £3000 at the time!
How would you change the industry?
I think we take a very simple business and make it very complicated. I would like to see it made a lot more straight forward for our customers and not more complicated than it needs to be!
What's the most important thing brokers and insurers can do to improve their relationship?
I have always found that establishing how a relationship will work from the beginning is best. A relationship built on complete honesty and trust goes a long way, and leads to a lasting and profitable relationship for both the insurer and broker.
What's the best advice you've ever been given?
"Don't do it, son"…. I will leave it there.
If you were Prime Minister for one day, what would you do?
Stop insurance being used as a covert tax collection agency, or at least give insurers due recompense for the tax collection work they undertake.
What has been the highlight of your career?
I just can't pick one, so I'm telling you two: becoming the President of the Insurance Institute of South Essex in the UK; and taking on the role of National Manager Broker Personal Sales for
NZI
earlier this year.
What's your favoured style of coffee?
English Breakfast tea, actually!
Union, league, soccer or other?
It's not soccer, it's football! I grew up on a diet of it and it's always been my first love.
If you could invite three people to dinner, dead or alive, and excluding family and friends, who would they be and why?
Winston Churchill – Such an interesting history before he became Prime Minister and was instrumental in the Gallipoli failure. I really want to know whether he wrote his own speeches during the war, or whether he had a speech writer.
Gandhi – He was so wise I wonder what he would make of the world as it is today and how he would change it.
Sir Bobby Moore – The West Ham & England captain, who famously lifted the World Cup in 1966. As a West Ham fan it would be great to hear the stories of the glory days of West Ham and England football.
Complete this sentence: If I wasn't in insurance, I would be…
A school teacher.