Five Minutes With… Peter Lowe, CEO of Willis New Zealand | Insurance Business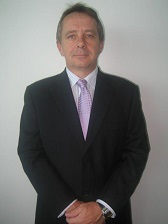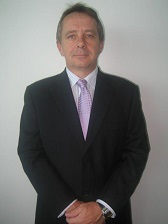 Why did you get into insurance?
I was working in London on London Metal Exchange as an accountant, during my OE, and a friend of mine recommended me for a job in Bermuda. It was the opportunity to work in the Bermuda Triangle that enticed me into the world of insurance. Upon arriving in Bermuda I discovered the world of Alternative Risk Transfer and Financing and in particularly captive insurance companies. This became my specialty for the next 15 years.
How would you sum up insurance brokers in three words?
Passionate, driven and customer centric
How would you change the industry?
Two Things:
1. I would enforce a qualification regime designed for insurance professionals. This regime would be driven by the insurance industry and gain recognition in the business and public perception. We need to raise the standards of insurance professionals to the level of bankers, lawyers and accountants.
2. I would like greater diversity in the leadership of the insurance industry. The industry is at the forefront of managing risk for our clients and we should also be at the forefront of promoting and fostering diversity in our leadership.
What's the most important thing a broker can do to develop their business?
Be customer centric. Without our customers we do not have a business. Retaining customers will be your best source of new business.
What's the best advice you've ever been given?
"Do not take that job".
I was planning my OE and had been offered a job in London. My boss at the time said "Do not take that job, just go to Europe and travel. If you take the job you will not experience all that Europe has to offer." On reflection, he was so right.
If you were Prime Minister for one day, what would you do?
Have the strength of character to not care about re-election and create a 20 year plan to make New Zealand a great country for our children and grandchildren. Unfortunately most politicians are only interested in the next sound bite and not the future of the country.
What has been the highlight of your career?
When I was selected to become the CEO of Willis New Zealand.
What's your favoured style of coffee?
Latte
Union, league, soccer or other?
All. I have had the pleasure of living in a number of countries over my working life and each had its own national obsession with a particular sport. Australia for Cricket, England for Soccer, America for Baseball and New Zealand for Rugby. All sport is great.
If you could invite three people to dinner, dead or alive, and excluding family and friends, who would they be and why?
Bruce Springsteen – he is the greatest rocker the world has ever seen
Winston Churchill – to understand the man that can inspire one nation to greater glory and sacrifice another for greater good or bad
Captain James Cook – the world's greatest explorer
Complete this sentence: If I wasn't in insurance, I would be…
… in a client focused industry that allowed me to continue to interact with interesting people and help to solve their problems, or I would be a successful professional golfer that played in all the majors on a regular basis.