Five Minutes With… Rob Dawson, AIG | Insurance Business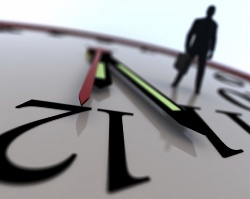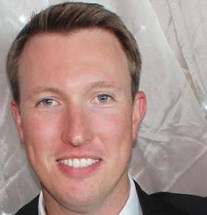 Why did you get into insurance?
Having spent a year in what I thought was my dream role as deputy editor of my favourite car magazine, I realised it wasn't a particularly good long-term proposition. I decided to move into the corporate world for the challenges, career prospects and international opportunities, and like so many others will tell you, the rest is history! Insurance has quite a large presence in Auckland relative to its size, so it stood out as a good option.
How would you sum up insurance brokers in three words?
Tenacious, focused and social!
What's the strangest thing you've ever arranged cover for?
A company in the business of bovine artificial insemination. I can only imagine how they measure their production numbers!
How would you change the industry?
I would focus on making the industry more revered as it is in London, and with that comes a need to continue building the overall knowledge base. Insurance requires a sound understanding of financial, legal and commercial principles, just as it does an ability to build relationships and close a deal. In general I think it needs a spot of refining and polishing to make it what it could be.
What's the most important thing brokers and insurers can do to improve their relationship?
Be mindful of the considerations and pressure points that each has to face. Brokers have two parties to negotiate with in the client and the underwriter, while there is often much at play behind the scenes for the underwriter to manage. Suffice to say it isn't always as cut and dried as it might seem!
What's the best advice you've ever been given?
"You must do what you think is right."
If you were Prime Minister for one day, what would you do?
I would drive innovation, foreign investment, and diversity, and reject the sheltered attitudes of old. New Zealand needs a constant influx of money, culture, and youthful energy to enable it to grow and keep pace with the rest of the world. There will be a cost in terms of losing ownership of certain things, but it's about finding a balance and doing what is best for the majority. I would also make use of the phrase "we punch above our weight" illegal. It speaks of an inferiority complex, and New Zealand needn't compare itself to any country. At the moment the progress of the country is being held back by those who cannot let go of the past.
What has been the highlight of your career?
Shamelessly abusing my position as a client and purchaser of insurance for a global shipping company to attend as many insurance and broker functions as I could in my eight years in London. But aside from that, the constant learning curve and variety that
AIG
provides is the highlight for me. Every day presents a new set of challenges, and highlights the fact that you never stop learning.
What's your favoured style of coffee?
Double espresso after a very unhealthy Italian meal.
Union, league, soccer or other?
Union as a supporter, but I have played both union and league in my time so I can happily watch either.
If you could invite three people to dinner, dead or alive, and excluding family and friends, who would they be and why?
Sir David Attenborough, Lindsey Buckingham (Fleetwood Mac) and Prince Harry. All of them for the stories they could tell.
Complete this sentence: If I wasn't in insurance, I would be…
Piloting a British Airways 747 across the Atlantic in between visits to my holiday home in Provence!