Five Minutes With… Sa Luatua, the Commercial Shop | Insurance Business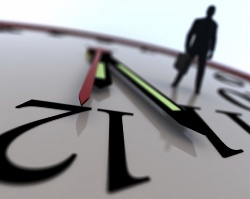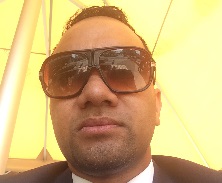 Why did you get into insurance?
Mum put the weekly board payment up which cut into my social funds so I needed a full-time gig. I saw an ad for a Commercial Sales Rep position for State insurance, borrowed my older bro's oversized suit, worked my Samoan charm in the interview and 15 years later I am still here……Man!
How would you sum up insurance brokers in three words?
Hustle Hard Daily
How would you change the industry?
The industry will move itself due to the fact we are in the information age of rapid change and the ever increasing need to evolve to stay attuned and in sync to customer desires and requirements.
What's the most important thing a broker can do to develop their business?
Surround yourself with successful people not necessarily in the industry, in fact preferably outside it; business partners, and centre of influencers to understand why they are killing it and then take the key learnings and ideas to apply to your own playbook for success.
What's the best advice you've ever been given?
"People get rewarded in public for what they practise in private."
If you were Prime Minister for one day, what would you do?
1. Introduce a compulsory subject for school leavers about Business, Investments and General Financial literacy.
2. Provide monetary dispensation for born and bred Aucklanders to buy their first home in the unaffordable city. (I may live in Welly now but I still got love for my city)
3. Call the Whitehouse leaving a message on President Obama's voicemail informing him that New Zealand will be withdrawing troops from the fight with world terrorism whilst playing
"War, what is it good for?"
on loop.
What has been the highlight of your career?
Bouncing back from adversity many years ago when some said I was done in the insurance game and having the courage to give up the regular pay cheque with a large corporate for the challenge and opportunity to create mine and my family's future.
What's your favoured style of coffee?
Trim Latte with one sugar from Co Ed Café Lower Hutt, Wellington.
This place hands down does the best coffees which is almost as good as the customer service you get from Claire and her team!
Union, league, soccer or other?
Is this a trick question? League hard out! Here's the tip, the Canterbury Bulldogs will win the NRL Competition this year.
Let's ignore the fact I am a paid up card carrying official member of the great club!
If you could invite three people to dinner, dead or alive, and excluding family and friends, who would they be and why?
Jesus Christ to break bread, give thanks and tell me how it all ends;
Jessica Alba as I heard she is a great cook and good conversationalist :-p
Sir Graham Henry to satisfy my long burning question of, if I played Rugby Union instead of League at school whether he would have let me off the many school detentions I copped!
Complete this sentence: If I wasn't in insurance, I would be…
A professional poker player or a sports writer, most probably the latter, I wouldn't handle the monotonous grind and swings of the former.