​Five Minutes With… Steven Hills, Southern Regional Manager, Willis New Zealand | Insurance Business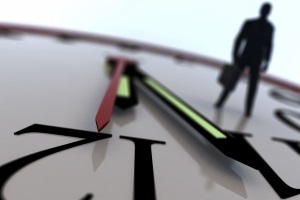 Why did you get into insurance?
I went for an interview at the State Services Commission and received an interview with the State Insurance Office and I got a job as the mail boy. Within six months I was allowed to serve customers at the counter !! Everything was about becoming a farm inspector and getting to drive the company cars, which happened after two years.
How would you sum up insurance brokers in three words?
Passionate, driven and necessary
How would you change the industry?
Frankly the industry has plenty of warts, but also many very good parts. Too many people think the industry needs to change, often it's us that needs to change and learn to work better within the environment that we have all created.
What's the most important thing a broker can do to develop their business?
Everyone says Broking is about relationships, which it is, but the best brokers also maintain a CPD points discipline. Consequently you keep up with changes and developments and grow in your ability to match a client with their real needs, not what it might have been pre earthquakes. Times have changed, anybody can sell on price, but those who can sell on risk analysis and long-term placement strategy to match a client's needs will be the ones who are successful going forward.
What's the best advice you've ever been given?
Never lie to your Manager and try to hide an issue, he or she is the one person who needs to know the truth and when you are really in "a spot of bother" they are the ones that get you out of it.
If you were Prime Minister for one day, what would you do?
I'd thank the entire insurance industry for what they have done in the last three years and especially those that have been engaged in claims as they deserve more than a medal. And I'd pose this same question to those in the media that seem to enjoy poking the borax and suggest they become a claims handler for a month and see what progress they can make. I'd also warn the industry (including EQC) that much is yet to be done and that any relaxation of the settlement of long-standing claims cannot take place as many homeowners have suffered sometimes long and unnecessary delays.
What has been the highlight of your career?
Being part of a team that lived, cried, dug deep and helped each get through the biggest challenge of our personal lives and careers following the
events
of Feb 11.
What's your favoured style of coffee?
Twinings 1706 Strong English Breakfast tea, I just wish it was sold in New Zealand.
Union, league, soccer or other?
Massive All Blacks fan but soccer through and through and nothing goes past Liverpool FC.
If you could invite three people to dinner, dead or alive, and excluding family and friends, who would they be and why?
Kenny Dalglish former Liverpool player, Steven Gerrard current Liverpool player and Bob Paisley the best football Manager we ever had and we'd just talk football all night long.
Complete this sentence: If I wasn't in insurance, I would be…
Selling something somewhere hopefully with the same vigour, passion, enthusiasm and dogged determination that I hopefully use to sell a bit of insurance from time to time.