Five Minutes With… Tanya Clews, Ando | Insurance Business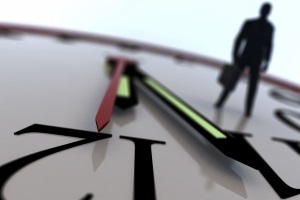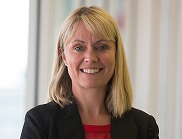 Why did you get into insurance?
A friend recommended me for a teleclaims job in the UK, Direct Line Insurance. I only ever planned a 1-year gig to get some money behind me to support my further education, but I loved the opportunity to help people through the claims process. I was lucky that my leaders at that time saw that I was keen to learn and make a difference. I was given many opportunities to expand and develop a number of skills that I probably never would have had through my then chosen career.
How would you sum up insurance brokers in three words?
Partners, Tenacious, Influential.
What's the strangest thing you've ever received a claim for?
I'm not sure that you can call it strange but there was an incident in the UK when we had a lorry load of (I think from memory, cod fish) roll over on the M4 motorway near Swindon...
How would you change the industry?
Simplify. Too long we have worked in an environment where we do things because that's the way it has always been done. With the technology we now have available at our fingertips overlaid with quality of expertise we have both young and old, we have an opportunity to turn the industry around. Personally I think we need to be true advocates willing to lead that change and ask WHY NOT more often.
What's the most important thing brokers and insurers can do to improve their relationship?
Develop true partnerships and work together to ensure the right Product, Service and Result is made available for the customer. Working as one team is the best way to ensure that the customer is truly at the heart of what we do.
What's the best advice you've ever been given?
When you consider your career and opportunities there are three key things to consider, can I make a difference, is there opportunity to learn and will I have fun!
If you were Prime Minister for one day, what would you do?
I would look at what more we can do to help find a cure for cancer once and for all. It is a terrible disease that is very close to my heart having lost way too many people to it.
What has been the highlight of your career?
This will sound very clichéd but up to this point it has to be being asked to be a part of ANDO. Being given the opportunity to work with a group of like-minded, entrepreneurial guys that are genuinely committed to transforming the insurance industry and simplifying the way we do things.
What's your favoured style of coffee?
Triple shot flat white. Being a working mum with two young children my day starts very early!
Union, league, soccer or other?
I love all sport but if I need to pick, it has to be football…. Not American, just good old simple English football! I won't say which team due to the fact that currently, they are average to say the least. The joy of the English Premier League!
If you could invite three people to dinner, dead or alive, and excluding family and friends, who would they be and why?
Dave Grohl. I am a massive Foo Fighters Fan so would love to have him there to supply musical entertainment followed by some great conversation I'm sure!
Graham Norton, a naughty, cheeky Irish man who I think would have some hilarious gossip to accompany a glass of wine with.
Audrey Hepburn, one of the most beautiful, stylish women of all time added to that her outstanding efforts as ambassador to UNICEF. The conversation would be amazing, understanding all that she would have seen. What an amazing contrast from being a hungry young girl suffering from malnutrition herself during the war, to film star who then chose to travel and promote the plight of children around the globe.
Complete this sentence: If I wasn't in insurance, I would be…
An oral hygienist.