Five Minutes With… Toni Ferrier, general manager, Lumley | Insurance Business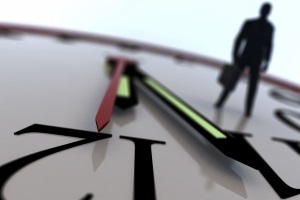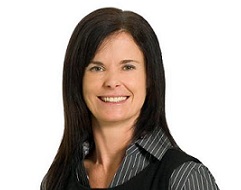 Why did you get into insurance?
Simply in the right place at the right place at the right time. Had been doing work for an insurance company when I was in private practice as a lawyer, so when I made the big call I wasn't well suited to being a partner in a law firm, I jumped in to an in-house legal role in an insurance company. Some might say this was bold and brave, my fellow lawyers might say crazy – I think I prefer the former adjectives.
How would you sum up insurance brokers in three words?
Hungry business hunters……
What's the strangest thing you've ever arranged cover for?
I'm not really a pure underwriter – so I'm sure there are better answers than this but it was an amphibious vehicle (one of those boats with wheels that drive on land and water)….
How would you change the industry?
I would love for New Zealanders to truly understand and correctly value the positive impact insurance has on the economy and to people's lives and businesses….
What's the most important thing a broker can do to develop their business?
Really develop their customer value proposition around risk management – insurance is just one small component
What's the best advice you've ever been given?
Forget what hurt you, but never forget what it taught you
If you were Prime Minister for one day, what would you do?
I was tempted to say – I'd love to debate with Winston Peters, but my serious side won out on this one. I would absolutely look at ways to better support children living in poverty in NZ. Whether that be through more formal central government support in to schools or through amazing charities like KidsCan. It's an absolute indictment on our society that 27 per cent of the children in this country can't even afford to eat a decent meal or have shoes on their feet.
What has been the highlight of your career?
That is a tough one. I've had lots of highlights over the years – but the most recent would have to be working with the amazing team in the
Lumley
personal lines business as we rolled out a new core operating system, simplified out business model, recovered from earthquakes and secured/grew a major distribution relationship – sometimes look at them all in awe!!
What's your favoured style of coffee?
Flat white – double shot, small cup
Union, league, soccer or other?
Union
If you could invite three people to dinner, dead or alive, and excluding family and friends, who would they be and why?
Nelson Mandela – because someone who spent 27 years in prison and still managed to come out and negotiate the end of apartheid in South Africa (a radically divided nation) would be inspirational.
Bono – He'd help us have great music at dinner
Peter Gordon – I'd need a great Kiwi chef to help me cook!
Complete this sentence: If I wasn't in insurance, I would be…
Given the endless bills I seem to have, I imagine I'd be a lotto winner if I wasn't working in insurance, and hopefully be helping at KidsCan.