Five Minutes With… Tony Parkes, Bonded NZ | Insurance Business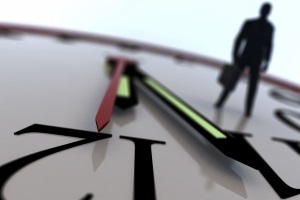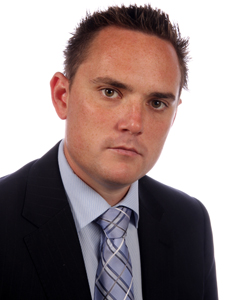 Why did you get into insurance?
I don't really have a reason "why". I finished uni and was hunting around for a job and came across a recruitment agent who specialises in insurance. This was Julie Hill who is now a broker at Crombies and is a big advocate for the industry. Julie explained the benefits of getting into insurance – I don't think she was telling lies it is a good industry to be in. She lined up a couple of interviews and then a couple of weeks later I was starting out at
QBE
.
How would you sum up insurance brokers in three words?
Flexible – dealing with clients as well as insurers you have to roll with the punches as circumstances can change quickly.
Honest – don't sugarcoat things, present an accurate picture to both the underwriters and the clients.
Hardworking – there are plenty of brokers out there looking to pick up new business if you drop the ball, work hard for your client, spend time thinking about the best way to help them and make sure they are with a good underwriter that can they can build a good long term relationship with.
What's the strangest thing you've ever arranged cover for?
At Bonded NZ we get unusual requests quite frequently – we are the only specialised bond and warranty broker in NZ so we often get enquiries from within NZ and overseas for bonds and warranties on weird and wonderful projects, new areas of commerce and warranties on new machinery/products.
How would you change the industry?
There is a lack of knowledge in our industry. I am lucky as I spent eight years at insurance companies that emphasised the importance of learning and development. Some people are not so lucky and it shows when you see the programs that are put in place by some brokers – major risks are uninsured, policies have exclusions and endorsements that seriously restrict the cover and very little care and attention was taken in considering the best option for the clients.
What's the most important thing a broker can do to develop their business?
Try your hardest – help a client as much as you can even if they are only a small business or domestic client. If you do a good job they will tell their friends and you will get referrals.
What's the best advice you've ever been given?
The best advice I ever got was to take a punt on my own business – I haven't been wildly successful yet but I have had a blast building my own operation and wish I did it earlier. I have learnt so much about business and life in general since I have been in my own business.
If you were Prime Minister for one day, what would you do?
I believe NZ could do with a few more inhabitants. We could easily double our population and still be sparsely populated. This would greatly benefit our economy, develop new and expanded industries and add to the diversity of NZ. Throughout history there have been examples of the benefits of increased immigration – imagine NZ without its Pacific or Asian immigrants, USA without its great waves of European immigrants in the early 20th century or more recently its Hispanic immigrants, Australia without its Mediterranean immigrants. You might struggle to do this in one day however.
What has been the highlight of your career?
A lot has happened but nothing too outstanding.
What's your favoured style of coffee?
Long Black for me….one sugar.
Union, league, soccer or other?
Rugby league is my game – I look forward to the annual insurers v brokers game later this year and I am also playing this year for the Mighty Manurewa Marlins.
If you could invite three people to dinner, dead or alive, and excluding family and friends, who would they be and why?
Elvis Presley – he is the greatest performer of all time in my opinion and was loved by millions of people all over the world…I would like to know what made him so magnetic and how he operated.
Warren Buffett – I want to ask him a few questions on investing and business…maybe extract a couple of hot tips for the share market too.
Winston Churchill – he lived for 92 odd years and served his nation tirelessly to the end. Although there are a few people (especially in former British colonies) that aren't big fans of his I think he was a die-hard battler & patriot. We could use a couple of politicians like him down here.
Complete this sentence: If I wasn't in insurance, I would be…
I am very lucky that I found an industry that I enjoy so much… however I do have an investment company with some of my mates where we invest to grow wealth over the long term. I hope that one day this company is big enough to run as a full-time business.