FMA emails all brokers on advice changes | Insurance Business New Zealand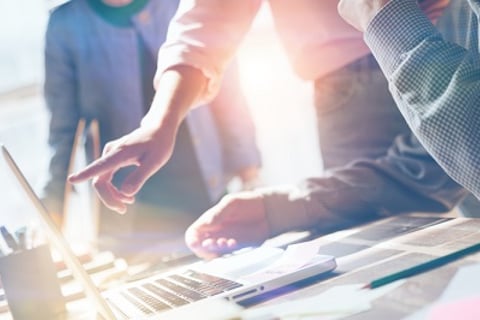 The Financial Markets Authority (
FMA
) contacted all brokers and financial advisers registered on the Companies Office's Financial Services Providers Register yesterday to gauge their collective interest in receiving information on pending changes to the Financial Advisers Act (FAA), which will be replaced by the Financial Services Legislation Amendment (FSLA) Bill when it passes.
The FSLA Bill will create a new regime for financial advice – under the changes, by May 2021 all financial advice providers who give advice to retail clients will need to obtain a full licence to do so by the FMA. The FMA confirmed to
Insurance Business
that an email had been sent to its database, which it said was part of its commitment to working with the industry and assisting brokers and financial advisers through the changes.
The FMA lists five tips on its websites as to what financial advisers and brokers can do to prepare themselves for the changes. It also highlights the FMA's role in the changes – it is to be responsible for licensing and monitoring all financial advice products.
In the email, the FMA states that in 2018 it plans to run workshops and other activities to help brokers and financial advisers understand the changes, what they need to know, and what they need to do.
The email, titled "
Get ready for the future of financial advice
", reiterated that under the proposed new financial advice laws, there will be important decisions for brokers to make.
In 2016, the government agreed to amend the regulatory regime that oversees the provision of financial advice in New Zealand following a statutory review by the Ministry of Business, Innovation and Employment (MBIE). MBIE claims these changes will improve access to high quality financial advice for New Zealanders, and will establish a "level playing field of regulation for all who provide financial advice."
The changes address the following categories:
Who can give financial advice – anyone giving financial advice will need to be engaged by a financial advice provider and, to give advice to retail clients, the provider will need to be licensed by the FMA.
Conduct and competence requirements – all those giving financial advice (businesses and individuals) will be held to conduct and competence requirements. In particular, brokers and advisers must give priority to the client's interests, and must disclose certain information to clients (this will be prescribed in regulations and may vary for wholesale and retail clients).
Flexible enforcement – financial advice providers will be subject to the compliance and enforcement tools in the Financial Markets Conduct Act 2013, such as civil liability, licencing actions such as censure and the imposition of actions plans. All financial advisers will be subject to the existing Financial Advisers Disciplinary Committee and will face disciplinary consequences if found to have contravened a duty.
Improving access to advice – regulatory boundaries have been removed to make it easier for those giving advice to respond to their clients' needs and wants. The requirement that only a "natural person" can give personalised financial advice has been removed. The FMA has used its exemption powers under the current reading of the FAA to allow, from next year, financial advisers to provide digital advice.
MBIE began a statutory review of the FAA and Financial Service Providers (Registration and Dispute Resolution) Act in late 2014.
Now the Bill has been introduced to parliament, the normal process to pass the legislation will begin, which includes a select committee process, allowing further opportunity for public submission.
Over the next few months MBIE will be engaging with the industry and consumers to develop the draft regulations for the new regime, including regulations that set out the new disclosure requirements. This will include what should be disclosed, to whom, how and when.
The FMA is encouraging all brokers and financial advisers to get in
touch
if they have any questions.
Related stories:
Going digital: Where should insurance brokers start?
FMA seeks further consultation into robo advice