FMA sums up 2021-2022 activities | Insurance Business New Zealand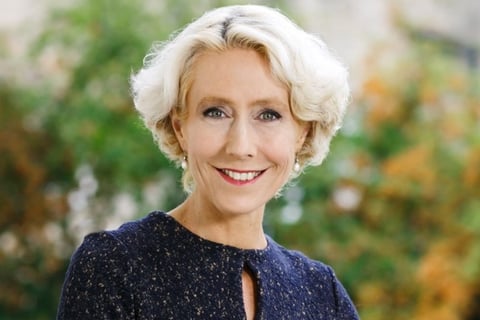 The Financial Markets Authority (FMA) has published its annual report for the year ended June 30, 2022.
The regulator summarised its actions for the year around four main focus areas: monitoring and oversight of financial market participants; preparations for new financial markets legislation; building investor capability; and enforcement activity.
According to the FMA, despite COVID-19 restrictions, monitoring activity remained a high priority. The regulator took a risk-based approach while monitoring various areas, including derivatives issuers, cyber-resilience, general insurers' conduct and culture, and how fund managers have implemented expectations for them to review the value for money they provide to customers.
The Financial Markets (Conduct of Institutions) Amendment Bill was passed into law in June 2022. Under this new regime, the FMA will be in charge of licensing and monitoring banks, insurers and non-bank deposit takers in respect of their conduct towards customers. The regulator's preparatory work throughout the period included shaping up the licence application process, drafting the standard conditions for licences, and engagement with the sector to help develop future guidance.
The FMA also cooperated with other agencies to come up with the standards for the upcoming climate-related disclosure requirement, as well as publishing its implementation approach for the regime.
In the report, the FMA listed its activities to help deter financial misconduct, including:
Filing civil High Court proceedings against Matthew Geoffrey Hill, now the former CEO of NZX-listed New Talisman Gold Mines Limited, for alleged information-based market manipulation and making false and misleading representations, which were made on an online forum
Directing property development and investment company Du Val to remove advertising materials likely to mislead or deceive investors
Filing High Court civil proceedings against Kiwibank for making false and/or misleading representations in relation to 35,000 home loan customers who did not have fee waivers applied to their accounts and were overcharged a total of $1,172,639
Directing Simplicity NZ Limited to remove advertising materials that breached fair dealing provisions, and ensure future advertising is compliant
"We are in a period of significant change for regulators, for the industry, and for consumers, with a number of new regulatory regimes being implemented across financial advice, conduct requirements for insurers, banks and non-bank deposit takers, and early adoption of a climate related disclosure regime," said FMA chief executive Samantha Barrass (pictured above).
"Consumers are looking for greater accessibility, for seamless digital experiences that they reach through their preferred channels. They are looking for support as we enter a difficult economic environment.
"Against this backdrop, it will be important to have a clear focus on the outcomes we are looking to see achieved. In particular, to support more New Zealanders than ever having confidence that the financial sector is working well for them.
"There will need to be greater engagement and understanding between the FMA and the industry, building on what we have today, investing in mutual trust that we share the same goals of delivering fairness and value for all."