FMA urges customers to review low value insurance product | Insurance Business New Zealand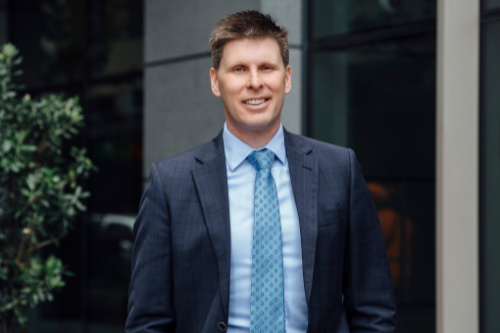 The Financial Markets Authority - Te Mana Tātai Hokohoko - has released a review into credit card repayment insurance (CCRI) and has found the product to be of 'poor value' based on a high rate of declined claims, limited customer communication and understanding, and "numerous exclusions" with "prescriptive conditions".
The FMA is now urging an estimated 200,000 New Zealanders who hold the product to check whether they really need it, and whether they would even be eligible to make a claim under its terms.
CCRI is intended to cover part or all of a customer's outstanding credit card repayments if they become unemployed, or unable to work in the event of serious injury and/or death. The FMA noted that it is an 'automatic acceptance' product, meaning no medical or occupational underwriting is done before issuing a policy, resulting in a large number of exclusions and conditions being applied - meaning customers may often not be getting be benefits that they expect from a policy.
The report also highlighted CCRI as a 'low touch' product, with customers receiving limited engagement, and making fewer claims as a result. Combined with the rate of declined claims, the report noted that the lenders and insurers offering the product have experienced "low claims loss ratios, while accruing significant profits."
Read more: Kiwibank continues to sell credit card repayment insurance
"The loss ratio for CCRI was reported as low as 10%, meaning around 10c is paid in claims for every $1 received in premiums," the report said.
"This compares, on average, to loss ratios of 80% for health insurers and 47% for life insurers. An estimated 200,000 New Zealanders still hold in-force policies, and insurers are earning around $20 million in premiums annually."
The review also found a high level of administrative errors made by those handling the product. These included customers being charged incorrect premiums, cancellation requests not being actioned, data errors, and customers not being contacted or having their cover cancelled when they were past the eligible age.
FMA director of supervision James Greig (pictured) said that CCRI had been flagged as a potentially low value product since 2019, and since then, most lenders and insurers have stopped offering new policies - however, a significant legacy book still remains.
"This product has been in the spotlight in various jurisdictions around the world," Greig said.
"It's certainly been an ongoing issue in the UK for a long time, and there was mention of it in the Australian Royal Commission, so it's been on the radar for us for a while. When we started our conduct and culture work back in 2019, we mentioned that this was a low value product."
"We put the industry on notice as far back as two years ago, and from then to now, we have seen providers stop selling the product - so they've clearly taken notice of the fact that it's low value," he explained.
"But of course, that's not to say that there aren't 200,000-odd Kiwis out there who still hold it, so I think there is still a lot to be done from here."
Read more: ANZ fined $280,000 over credit card insurance "duplicate policy" debacle
Greig noted that given the way CCRI is sold, many customers are unaware that they even hold the product. Others are asked to 'self-assess' whether it is right for them by looking at terms and conditions, and product disclosure statements - something Greig said is an "unacceptable" way of selling insurance.
"The first concern is how many of the customers even know that they have the product," Greig said.
"It's a 'guaranteed acceptance' situation where there might simply be a tick box at the end of a form, and you may not have known what you were getting and how much it was going to cost. You could have had this product for a really long time, years and years, and only find out once you go to make a claim that you couldn't actually get any benefit from it. That's the real customer harm that we can see here."
"There is about $20 million in premiums being collected still from legacy books," he said.
"We have seen remediation efforts since 2019, and this is a product that they have been keeping an eye on - but a lot still needs to be done."
"We're calling people out here for not contacting their customer base, and for not reviewing suitability on an ongoing basis," he added. "Some providers have actually never spoken to their customers, and there's a bit of 'distributor pointing at underwriter, and vice versa' going on - and that just highlights why the communication wasn't happening. There has certainly been complacency, and that needs to be addressed from here on."
The FMA said it would continue to engage with underwriters and distributors, and would ensure that remediation efforts were underway ahead of the implementation of the Financial Markets (Conduct of Institutions) Amendment Bill (CoFI), which is expected to pass in 2022.
The insurers involved in the review included AIA New Zealand, Cigna, Kiwi Insurance and Hallmark Life & General Insurance.