Focus on fire could lead to false sense of security | Insurance Business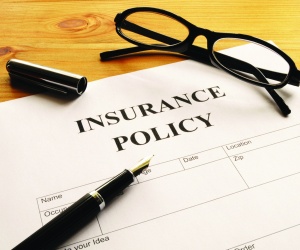 AA Insurance
has no plans to follow
Tower's move to bring back full replacement cover
for fire on house insurance policies.
The insurer says by providing a solution for only one type of event, ie fire, it could take customers' focus away from determining an adequate sum insured for their home.
AA Insurance customer relations manager
Amelia Macandrew
told
Insurance Business
: "We are concerned that this type of very limited coverage may lull New Zealand home owners into a false sense of security around the other potentially devastating situations covered by the rest of their home insurance.
"This could shift the focus away from the importance of determining an adequate Sum Insured figure for their home, because they believe they are covered by full replacement insurance when they are not."
The concern with this approach, she said, was the likelihood that customers would not have adequate Sum Insured cover for the range of events more commonly experienced in New Zealand such as flooding, storms and earthquakes.
"Without focusing on adequately insuring their home under Sum Insured, customers run the risk of being left underinsured should a major disaster strike."
She said any move to bring back full replacement by AA Insurance in the future would be unlikely to focus solely on a single event.
"We want to ensure that our customers continue to be fully covered for the full range of perils, as they are now.
"Our focus will remain on our customers having the right Sum Insured figure for their circumstances, so they will be adequately covered should they experience any type of loss.
"This means we will continue to educate our customers about the importance of Sum Insured, as well as offer tools such as the online calculator to help them determine the right Sum Insured figure for their home."
Since Sum Insured was introduced, Macandrew said AA Insurance has only had a handful of total loss claims caused by fire, ie where the home has been damaged beyond repair, plus a number of homes that have incurred significant damage.
"All have had a sufficient Sum Insured that covered the rebuild or repair, as have homes that have sustained damage through events other than fire."
IAG
's head of corporate affairs,
Craig Dowling, also felt the move could be confusing
.
"We believe the industry standard of sum insured provides customers with a clear understanding of their cover in the event of a total loss, whereas offering exceptions to the sum insured principal for specific circumstances such as a fire may cause confusion and promote an extra risk of underinsurance that would become evident following an event of another nature.
"Our current approach is to continue encouraging our customers to set the correct sum insured for their home to ensure they are fully protected in the event of a total loss, no matter what the circumstance."
He said the company's Need2Know website,
www.need2know.org.nz
, was designed to give homeowners access to resources, support and advice that will help them to understand the process of establishing their home sum insured.
Direct mutual FMG has continued to offer Full Replacement cover mostly for its core rural market, says FMG general manager products and services, Mike Lange, and not just for fire.
"Full replacement is offered in some other non-rural locations around the country but only in certain circumstances," he said.
"The Canterbury earthquakes have prompted a change in the way insurers approach house insurance, and while our mixed approach is also partly prompted by the earthquakes, it's more so around a need to remain focused and supportive of rural New Zealand – our core rural client base."