Four emerging risks highlighted | Insurance Business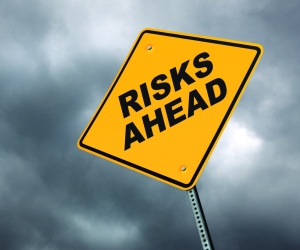 De-globalisation, large natural catastrophes, financial repression and the challenge posed by the 'internet of things' are some of the risks identified in this year's Swiss Re
New emerging risks insights
report, published this week.
The publication is based on the SONAR process, a crowdsourcing tool drawing on Swiss Re's internal risk management expertise to identify and evaluate new threats. SONAR stands for systematic observation of notions associated with risk.
The risks identified are newly developing or changing risks which are difficult to quantify and whose potential business impact is not yet sufficiently taken into account.
Patrick Raaflaub, Swiss Re's group chief risk officer, said the report sought to provide an early indication of what might lurk beyond the horizon.
"While many of the topics presented might never materialise into significant risks, some definitely will.
"The earlier we start adapting to these changes, the better prepared we will be."
De-globalisation was felt to have a potentially high impact in the next 0-3 years with sanctions and other interventionist policy tools being implemented to stop the flow of capital, goods and people across borders.
"Simultaneously, economic distress has led to an upsurge in populist and nationalist parties, eventually intensifying the threat of more protectionist regulations and legislations in the near future," the report said.
Some of the potential negatives associated with this included an increasing compliance burden which could saddle the flow of premiums and claims payments; lower premium volumes and investment returns due to its negative impact on the economic and investment environment; and multinational corporations being forced to recruit nationals in particular jurisdictions.
The report found the 'internet of things' to have an equally high potential impact.
"The IoT has significant potential to challenge entire lines of insurance business," the report said.
"There will be many more ways to avoid losses while risk assessment can be improved thanks to the availability of additional data.
"This could make the physical world safer, reducing the need for risk management and risk transfer. However, other risks may increase in the digital world with people increasingly relying on data and digitally supported processes.
"In addition, other players such as large technology companies may consider entering the insurance market to capitalise on their enormous amount of data."
The potential impacts of this included difficulties with claims handling due to tighter regulations addressing data availability, usability and privacy plus new data streams may introduce new sources of information asymmetry between insurers and consumers.
Other risks included scarcity of raw materials, increased traffic in the skies, decaying critical infrastructure, and the use of self-tracking tools.
Pandemic risks, the proliferation of vertical cities and the dangers of LED light were also among the key highlights.
As well as bringing additional downside risk exposure, the topics presented could also give rise to new opportunities, the report said.