Four tips to alleviate the workload of learners | Insurance Business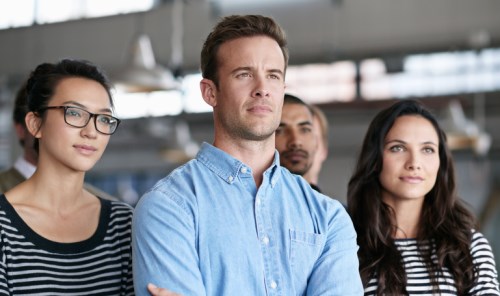 It's vital for companies to help their team members develop their skills and offer training programs to help them optimise their workload, according to Robert Half.
Additionally, Robert Half advised businesses to embed soft skills into future career development or company training programs.
This is particular true in the finance sector where a new survey has revealed that 41% of Australian CFOs and finance directors said managing workloads is the greatest pressure facing the finance function.
Moreover, talent management is a major business concern with 42% of Australian CFOs and finance directors saying that retaining finance employees is the greatest pressure facing their accounting and finance function.
In particular, overworked employees are more likely to experience higher stress levels which can lead to burnouts and the decision to resign from the business, said David Jones, Senior Managing Director of Robert Half Asia Pacific.
"It is therefore important that managers intervene in a timely manner by either redistributing tasks or by bringing on board an additional staff member temporarily to ensure business continuity is guaranteed," he said.
Jones added that the increasing shift to more collaborative workplaces means that having strong communication skills are critical to ensuring successful working relationships within the organisation.
"Businesses not only pay attention to the soft skills during the recruitment process but are embedding these skills into any future career development or company training programs," said Jones.
Robert Half offers the following tips to optimise workload management:
1. Do not take on all assignments - The incessant influx of tasks, demands and projects is common practice in many business departments. Still, it's in your team's advantage not to take on additional projects if they are not a priority for achieving business goals. Make sure you and your team always tick the box first for your (main) priorities.
2. Assess your team right - It is crucial to have a clear understanding of each team member's potential so you can delegate tasks based on their skillset. If certain skills are missing, consider bringing on board a temporary worker at junior or senior level.
3. Ensure the development of your team - To tackle the many projects on the business agenda, it is vital that your employees possess the right skillset. Help your team members to develop their skills by offering additional training programs or other professional development opportunities. As a result, your team is in an advantageous position to manage (extra) projects more efficiently, plus you are investing in your employees' career growth.
4. Provide support - By relying on temporary and contract workers you're not only well-placed to take on the most urgent projects and day-to-day tasks, you also prevent permanent workers from getting overloaded with work. This approach gives you the necessary flexibility to continuously manage the workload efficiently.



The preceding article was originally published on our sister site Learning & Development.