Fresh NZ proposition holds out to 'twin headwinds' | Insurance Business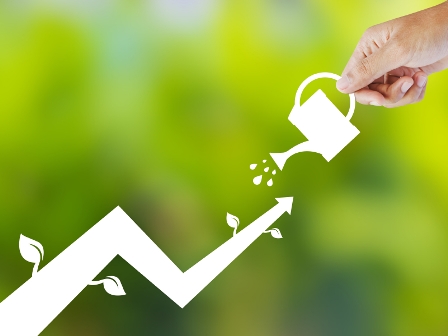 The twin headwinds of price and interest rates that have dented
AUB Group
's Australian broking arm,
as shown in last week's results
, have done little to stop the momentum growing in its New Zealand operations, says Group CEO and managing director
Mark Searles
.
Audibly enthused by events in New Zealand in the 18 months since launching, Searles said he put it down to the simple fact that
NZbrokers
represents something new and different in the New Zealand market, which he says was in need of a shake-up.
"In Australia we're still more prone to the overall market economic factors, so the things brokers don't control – that is price and interest rates – which are the two biggest headwinds in the marketplace.
"And they are similarly being faced in New Zealand but again the difference with New Zealand is we're coming in with a brand new, fresh value proposition that didn't exist before.
"It's more exciting and it's really strong, and it's a viable third force to the traditional broking giants of Aon and
Crombie Lockwood
.
"Given that historically in New Zealand, independent brokers had the choice of either staying as they were or selling out 100% there was nothing really in between, we've brought a different approach to the market.
"I think that freshness gives us increased impetus."
Searles said the market was overdue some disruption.
"It's a market that needed shaking up from an insurance distribution point of view, and I say that in the politest possible way, and we've already started doing that.
"So people talk about disruption and they normally mean technology, we talk about disruption with regards to just improving the status quo, which undoubtedly we're doing."
He said AUB Group was all about diversifying to counter the market forces, both as a group but also at an individual broker level.
"What you can do are pull other levers around other income drivers, so premium funding, life insurance income, policy count cross selling and then keeping a really tight control of expenses."
Having analysed the data coming out of its broker systems, Searles said the company used that information in strategic conversations with its key insurer partners.
"We know what's happening to rates, we can see it happening and we can report back to the insurers because they'll look at it one way and we'll look at what's happening at a client level.
"So whilst we can influence it to a degree, we don't set the price.
"There's still a degree of volatility out there but it's certainly not as bad as it was a year ago."
Searles said now that the distribution footprint was established in New Zealand it was time to 'take it to the next level'.
In the past year, AUB Group had acquired Runacres, Hawkes Bay Insurance Brokers, Insurance Brokers Alliance Ltd and a 50% acquisition of Dawsons in Rotorua, plus joined forces with Insurance Advisernet NZ.
Searles revealed there was 'a reasonably strong pipeline of opportunity' ahead of them this year too.
And more generally, he said what other plans there were in store, for New Zealand: "There's still opportunity to negotiate with the insurers around improving product terms, product wordings, improving remuneration.
"We're looking at the whole concept of how we ensure technology is taken to another level because there's a great opportunity in the NZ marketplace to do a lot more e-trading. It's not a commonality [in NZ] so we'll be utilising a lot of our experience in Australia and putting that to the NZ marketplace.
"And then it's about how do we then bring other skills, of underwriting agencies or specialist agencies skills and risk services to bear, because we haven't even started having those conversations yet, which again, will benefit the individual broker."
Searles said he was particularly excited to have respected Kiwi stalwart Jo Mason on board as NZbrokers' CEO.
"She's got such a good reputation with brokers. Even though she came from the other side of the fence from an insurer, she actually is a kind of fearless defender of the broking community.
"We see that as a really positive thing, as do our partners and members as well and she's got an extraordinary reputation in the marketplace as well which is fantastic."
Related stories:
AUB Group's FY16 results reveal NZ 'success story'
NZbrokers appoints new CEO
Two broker networks to join forces