From nursing to insurance: Adviser on what inspired her to stay in insurance | Insurance Business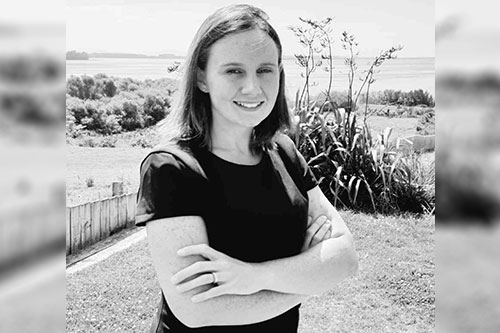 Most insurance professionals fell into the insurance world from a completely different industry – and it's the same for Obsidian Insurance adviser Olivia Stone.
When Stone (pictured) realised that her nursing degree wasn't for her, she applied for an insurance role while she "figured out what [she] wanted to do." She started her career as a broker support at ACM Ahlers, where she helped brokers throughout the country.
"This is such a common story I hear from others within the industry, which is strange because it is actually such a fantastic, rewarding, and technical industry to purposely want to be in! It will be interesting with the new regulations coming in, how we showcase insurance as an actual career choice," Stone told Insurance Business.
"So, I suppose, the question I should answer is, 'what inspired you to stay within the insurance industry?' – and that would be because I still get the aspect I liked so much about nursing – providing the advice, service, and care to ensure people and their businesses are financially protected. Instead of people, I get to nurse businesses back to health when things go wrong, without the blood and guts!"
Speaking about her time at ACM Ahlers, Stone said: "I felt like this was the perfect introduction to insurance, creating a solid foundation of core knowledge and I met some awesome connections within the industry which I still hold great relationships with now."
She then moved to Lumley General Insurance as a commercial underwriter until she finally joined Obsidian Insurance as an insurance adviser.
When asked more about what inspired her to stay in the industry and even explore different types of insurance careers, Stone said: "The only way I know how to answer this question is by trying to explain the feeling. The feeling you get when you have done a great job for a client, either at placement when they feel like I've really 'understood' them and their business and added some real value or come claim time when the broker/client relationship is really tested and you get a great outcome for your clients. Knowing you have done the best job you can and cemented that relationship, it honestly feels like being an excited kid on Christmas morning."
However, just like in any industry, she shared that she has faced a lot of challenges in insurance – but nothing that she can't handle, of course.
"Coming into an industry dominated by mature males, [being] a young female brings a number of challenges, which I tackle head on with the service I give for my clients; the proof is in the results I deliver! I focus on my areas of strength, continuous personal development and have made meaningful connections with other businesswomen who inspire and motivate me," she said.
Stone advised those who want to enter the insurance industry to "explore the many areas within the industry and find an area that you love – it's an industry that really does cater for everyone!"