FSC busts top 10 myths about health insurance | Insurance Business New Zealand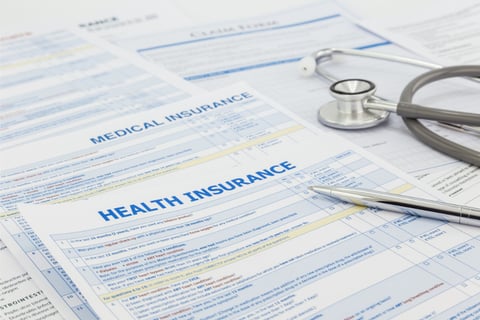 The Financial Services Council (FSC) has made a list on its Money and You blog of 10 prevalent myths about health insurance among customers, which were debunked by several industry members.
Knowing these myths and how to dispel them can be valuable for advisers and other insurance professionals.
I'm young and healthy so I don't need health insurance
According to a spokesperson for Southern Cross Health Insurance, young singles and couples are the insurer's fastest-growing segment, and almost half (46%) have made a claim in the past 12 months, demonstrating that health insurance is useful, even for the young. Young customers also typically pay cheaper premiums.
Health Insurance is too expensive for most people
Plans are available for virtually all price points. "More comprehensive policies ... provide cover for major medical expenses and specialist consultations," the Southern cross spokesperson said. "But if you're on a tight budget then there are several more affordable options that offer cover for day-to-day healthcare services (such as optometrist, dentist, nutritionist) and cost from $1 a day for under-35-year-olds."
I don't need health insurance. I can always get the healthcare I need through the public system or ACC
While the public health system and ACC offer excellent care for serious health conditions, Kiwis can end up on a long waiting list for non-urgent conditions, FSC said. The long waiting times can impact both health and quality of life.
If I have an existing health condition, I can't get cover
Individuals, even if they have a pre-existing condition, can still get health insurance. Normally, the pre-existing condition will not be covered unless a health insurer agrees in writing. But the insurance will still cover other conditions not related to the pre-existing condition.
If I cancel my policy today, I can always just pick it up later
"If you cancel your policy, or if you change to a different insurer, you let your existing insurer off the hook," said Mark Banicevich, Partner's Life head of industry engagement. "When you apply for a new policy it may load or exclude conditions that were covered under your original policy."
Customers may also end up paying higher premiums if their health or the insurance market has changed since they cancelled the original policy.
The chance of something happening to me is low, so I can self-insure/self-pay
While the do-it-yourself attitude is common among Kiwis, Banicevich said it can be sometimes misguided.
"Insurance exists precisely because the cost of certain events is much more than most people can afford to pay," Banicevich said. "The life and health insurance industry paid almost $700 million in claims in the three months to December 2021 alone – that's over $200 million per month."
If I claim, my premium will go up
According to Banicevich, premiums may increase with age, but they won't necessarily go up if the customer makes claims. In some cases, the premium may go up by a certain percentage if a claim is made, but there are also rewards if the customer doesn't make a claim.
If I have health insurance, I'll be forced to go to a limited list of hospitals or specialists
"Not all health insurers require you to see a provider that they have partnered with, so it is worth checking the conditions of your policy before you join," said Fiona Mackenzie, brand and CX manager at Accuro. "Most health insurers in New Zealand also require that the medical provider you are seeing is registered with the New Zealand Medical Council or other relevant body, to ensure that they are legally allowed to practise."
Private health insurance takes away resources from the public system
"The private health care sector can take pressure off the public system by treating patients significantly faster," Mackenzie said. "This means that it can treat conditions before they become acute. A 2016 study estimated that this saves the public sector $100 million a year."
Health insurance becomes unaffordable as I get older
According to Mackenzie, out of all the myths, this has the most truth to it, as premiums increase as the customer ages. However, it is also in old age where health cover is most valuable.
"As we get older, we are much more likely to claim on our health insurance and for more expensive treatments/procedures," Mackenzie said.
However, there are also several ways to save on premiums, such as increasing the excess, adjusting the level of cover, or changing the payment frequency or method.