FSC welcomes code of conduct consultation | Insurance Business New Zealand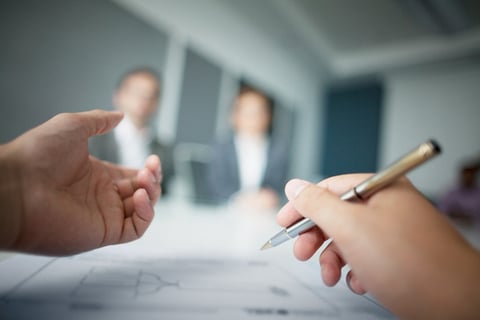 The Financial Services Council (FSC) has welcomed the release of the draft code of conduct for advisers, saying the council has a very clear mandate to respond to all regulatory changes and will definitely be a voice for its members and the industry.
FSC chief executive Richard Klipin said the intent of this regulatory and legislative change is to make the landscape of financial advice more accessible for all New Zealanders, and the quality of that advice need to go up too.
"Both of those twin measures are important to acknowledge and are also an important benchmark to set any changes against, will there be more advice for New Zealanders?" he said.
"And will the quality go up? And in that context, we absolutely welcome the landing of the draft code of consultation. There is significant change in this regulatory for advisers and for the people who provide the products and services that they (advisers) advice on, and that clearly affects the members of the FSC. There are significant implications across the financial services spectrum, which obviously include the advice piece but is not limited to the advice piece.
"Change management and transition management are going to be two core skill sets that are required as we go through this change. So, the FSC sees its role as working very closely with government, with the regulator, with MBIE, with the code working group to help the industry management this transition and change," Klipin added.
Last year, the FSC ran a roadshow in with the FMA, MBIE and the code working group, which went out to about 700 advisers.
Klipin said this helped to disseminate information, educate the community and encourage debate so that advisers understand what the changes are, why they're in place and what the impacts are.
"That's a key part of what we see our role as, and also, we see our role as having a voice in terms of crafting ultimately what the final legislation and code will look like. That's why we spend a lot of time crafting regulatory responses," he said.
"There's lot of support out there (for advisers), and there needs to continue to be support coming from all parts of industry. I think collectively the mind-set is, we know the industry is going through change, we need to help people manage this change.
"There people (advisers) that are going to be impacted by change, and of course it's up to all of us to get involved in whatever is changing. So, that's thinking through issues such as what does the prospective legislation look like? What impact will it have on my future business model? What's the future going to look like? How can I craft a value proposition that lasts in a sustainable away?"
The message from the FSC that its best to lead this discussion and get in there early, and while we don't know where the final landing spot is important to be involved and engaged, Klipin said.
Last week, Commerce and Consumer Affairs Minister Kris Faafoi welcomed the beginning of the public consultation on a new code of conduct. Faafoi said the code of conduct was one of a range of significant changes under the proposed the Financial Services Legislation Amendment Bill (FSLAB), which is currently before select committee.
"Under the Bill, all financial advice to everyday clients will have to meet standards of conduct and competency," he said. "This is really important because we know that small changes to investments or savings can ultimately make a big difference, for example to funds saved for retirement.
"This really affects people's ultimate quality of life – so we do want to ensure the advice is as good as it can be to enable the best outcomes."
Faafoi said he hopes those who give financial advice will get involved to ensure the new code will be manageable both for advisers and consumers.
Once the new code of conduct has been approved, businesses will have about nine months to get a transitional licence. Businesses will then have two years to become fully licensed.
Related stories: