Full licensing a "unique opportunity" to think about business future | Insurance Business New Zealand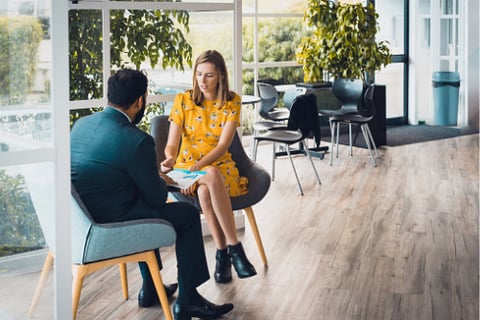 As more advisers move towards obtaining their full license, experts say that now may be a good time to consider where you want your businesses to go in the long term, and also to reflect on whether the decisions you've made so far are going to bring you closer to your goals.
The full licensing application process has been open since the new regime began on March 15, 2021, though advisers were encouraged not to rush into the process immediately. Compliance and broker groups have urged the sector to spend some time working under the requirements of the new regime, to get to grips with any new processes and technology, and ensure that everything is running smoothly before proceeding to the next stage.
The transitional period has also allowed for advisers to complete mandatory education requirements, and providers such as PIQ and ANZIIF have rolled out various options and pathways for advisers from different professional backgrounds.
Now that full licensing is slowly drawing closer, Strategi Group managing director David Greenslade said this next stage presents a "unique opportunity" for advisers to consider the future of their business, and where they want to take it over the long term.
Read more: FMA notes rise in business impersonation scams during COVID-19
"During this transition period, we have a unique opportunity to get our business into shape in terms of thinking about where we want it to be in the foreseeable future," Greenslade said.
"Some businesses have already gotten their full license at this stage, and others are focused on becoming an Authorised Body under a licensed FAP."
"As we move through the transitional period, the amount of information that is becoming available to us is increasing, and the trends that are appearing within the industry in terms of technology, compliance and consumer demand create an opportunity to think about whether you've made the right decision, and whether you're in the right space to be ready for the next five, 10 and 15 years," he explained.
"There is a bucketload of issues that everyone needs to think about. Advisers should definitely develop some form of structure and framework and put these all into some form of plan, so that they don't become overwhelmed."
License classes, cyber security, professional indemnity cover, charging fees versus commissions, and responsibilities under the FSLAA are just some of the things that advisers have had to think about over the past six months. When it comes to pinning down business goals, Greenslade said that advisers should be thinking more broadly about their area of specialty, where they operate, and what kinds of clients they want to target.
Read more: FMA says advisers are generally well prepared for the new regime
"You need to look at your business and think about what your fundamental service proposition is - what do you want to achieve in your business?" he said.
"You should also consider what your experience is in the industry in terms of structures and ownership, and relationships with product providers. Think about how many different types of products you want to deal with - do you want to be a holistic adviser, or a specialist? Will you be technologically focused, or will you have a face-to-face business?"
"Finally, are you locally or nationally focused?" he said. "Those considerations all need to be thought about, along with where the industry is heading overall, and what the trends over the next five to 10 years will be. What will the customer and client want, not just today but into the future, and what is the best way for you to meet those demands?"
As of September 2021, the FMA had approved 80 Financial Advice Provider (FAP) licenses, with a further 19 being in progress.
FMA director of market engagement John Botica said he was "impressed" with how many advisers were already thinking about what their businesses would look like in the future, with many actively looking at things like succession planning and acquisitions.
"The first hurdle may have been the fear of the unknown, but the application process is straightforward," he said.
"But you do need to prepare, and get your ducks in a row. I think there's a much better understanding of the process among advisers now."