Future 'looks good' for insurer Tower despite FY15 loss | Insurance Business New Zealand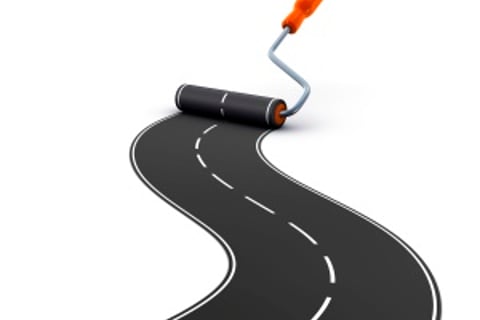 Tower
is confident that its recent alliance with Trade Me plus its burgeoning Pacific businesses and an operations overhaul will help see it through its remaining Canterbury claims issues which have landed the Kiwi insurer in the red as shown in its Full Year 2015 results.
In its first year as a pure general insurer, Tower reported a net loss after tax of $6.6 million in the year ended September 30 after having to
increase its Canterbury event provisions
, which it signalled last week before confirming yesterday.
The second half increase relating to the February 2011 event was $53.2 million pre-tax, resulting in a $13.6 million after tax profit impact, reduced by reinsurance and tax benefits. The full year impact was $36.2 million after tax.
But the insurer's bosses said they saw no need to alter dividend payments to shareholders and would continue with the share buyback programme of up to a further $22 million.
New CEO
Richard Harding
said the Board had appointed Deloitte as actuaries to provide additional expertise to the company's own actuarial department resulting in a file-by-file claim analysis of both outstanding and resolved Canterbury claims.
"I think the fact we've undertaken the steps that we have, we've got a much deeper level of certainty around the provision of where we are," Harding said at the results announcement.
"We have clarity about that in terms of how claims are developing over time, and how claims are developing through that process, so we feel we can now be quite proactive in the management of those claims to achieve certainty about outcome."
He added: "On the other side obviously we remain well capitalised. We have $73 million in capital over and above our target solvency ratio of 175% and from that basis the Board has made a decision to continue with the buyback programme as it currently stands."
Underlying profit after tax from continuing businesses also increased 29.6% to $28.2 million with Gross Written Premium increasing 2.7% to $305.6 million.
While rates were flat in New Zealand, the company had experienced strong premium and policy growth in the Pacific, with the businesses accounting for 20% of GWP and 34% of underlying NPAT in FY2015.
Tower, which holds an estimated 4.7% share of the New Zealand general insurance market, placing it in fourth position, also expected a boost to business from alliances such as its
partnership with Trade Me Insurance
, announced in August.
An investment in branding and innovation had also been a top operational priority, as had a transformation in customer interactions.
Tower said it had introduced a new service model which offered both service and sales functions from a single interaction which would significantly improve revenue, service levels and operating efficiency.
The business had also migrated to the core insurance platform Insurance Faces, with migration now underway for alliance partners, in a bid to reduce business complexity.
Investment analysts said the company was in a robust position but higher ongoing costs had tempered their earnings expectations for FY16/17, marking a 'longer road ahead.'
Tower did not include guidance for the 2016 financial year.
Chairman
Michael Stiassny
said while they couldn't guarantee that there wouldn't be any more Canterbury claims they felt more comfortable about the process now.
As at 30 September, Tower had achieved 95.6% closed by volume and 88% by value, with 703 claims outstanding from more than 15,000 lodged.
"We feel far more comfortable about the process that we've undertaken that gives us far more comfort that we have got to a much closer ending and we have got to a much closer position on the right number for that provision."
He said hiring Richard Harding as CEO had been an important move.
"We've hired someone with detailed insurance experience and coming out of Darwin someone who's done this type of work before.
"So not only do we think we've put in the right provision, we also now have a leader who's been here before and appreciates exactly the necessities and importance of finishing this and recovering as much of those provisions as we can because every dollar we get back goes straight to the bottom line."
He added: "The business is doing well, we've had an improvement and we will continue to improve in our underlying profit so the future looks good for us."