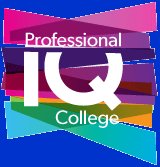 The principal of the
Professional IQ
College says the restructure of the New Zealand certificate in Financial Services Level 5 will make it easier than ever for financial advisers to get better qualified – which is something that could become a necessity in the not too distant future.
Lesley Southwick
said the new qualification now contained more relevant content with study guides and assessments being more user-friendly and modern in format.
She said a key change made to the qualification now meant students could complete the Core Knowledge module and then their specialised module.
"Under the national qualification even the RFAs had to do the financial advice strand which was a barrier to completion for some RFAs. Now the learning outcomes in the new structure better specify the qualification to each sector that you work in rather than trying to fit everyone into the same box, which didn't work for insurance brokers especially, or any RFA."
Southwick says with increased focus in Australia on raising the bar for qualifications for financial advisers, RFAs in New Zealand should not be complacent.
"It is time for RFAs to think about taking education seriously and get qualified before any review on this side of the Tasman imposes it on you.
"It has never been more straightforward than it is now with the NZCFS Level 5 and RFAs should take advantage of the Professional IQ College programmes to show the regulator that you are trusted and qualified professionals."
For those wanting AFA status it is likely that the Code Committee will require them to complete the Core Knowledge module, the Financial Advice module and the Investment module, Southwick said.
This will reflect the current Code 16 requirements for AFAs who aren't restricted on the financial advice they can give.
The College delivers all programmes online with the option of specialised support workshops on request and numbers dependent (at a small extra fee).
Pre-enrolment is now open. Find out more
here
.