Global broker Aon Benfield identifies seven emerging risks | Insurance Business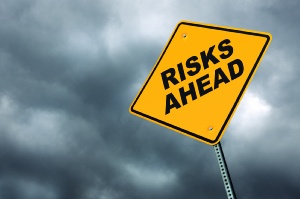 Seven emerging risks giving opportunities for insurance growth have been highlighted by global reinsurance intermediary Aon Benfield.
The firm believes re/insurers will find business opportunities over the next 5-10 years in US mortgage credit, the sharing economy, reputation and brand, microinsurance, corporate liability covers, terrorism cover and cyber risk.
The seven key risks are being discussed at the 14
th
Hazards Conference in the Gold Coast, under the theme 'Beyond Tomorrow…'
Speaking at the conference, Stephen Mildenhall, CEO of Aon Analytics, described how a history of successful risk management has dampened demand for existing risk products, amid declining frequencies in road fatalities, property fires and medical professional liability payments in many countries over the past decade.
However, he said developments in the global economy would provide opportunities for insurers through new areas of emerging risks.
Many of the emerging risks identified by the firm's Global Insurance Market Opportunities report include exposures that are intangible, yet nonetheless can have a considerable impact on balance sheets, income statements and shareholder value.
The seven key emerging risks identified by the report comprise:
1.
US mortgage credit:
Freddie Mac and Fannie Mae are transferring US mortgage market risk in a series of reinsurance transactions, with the potential demand for US$6 billion of reinsurance limit annually.
2.
Sharing economy:
with individuals renting out personal assets for money in direct competition with established businesses like hotels and taxis, coverage gaps highlight an immediate opportunity for re/insurers to offer policies which span personal and commercial exposures.
3.
Reputation and brand:
the #1 risk identified by the 2015 Aon Global Risk Management Survey.
4.
Microinsurance:
offering access to four billion potential new customers, and with opportunities for long-term growth as developing economies gradually become more affluent.
5.
Corporate liability
: opportunities for re/insurers to provide cover for giga losses, which require more than US$1 billion of reinsurance limit.
6.
Terrorism:
leveraging military-based technology to better understand this risk and improve model competencies, such as accounting for factors that mitigate blast zone damage.
7.
Cyber risk
: as data and analytics improve, Aon forecasts that cyber risk will move from complex and undermanaged into the insurance mainstream, where markets can adequately price and transfer risk.
Mildenhall said: "Risk owners are demanding new solutions for these emerging risks as they work to grow their businesses.
"This in turn represents opportunities for international insurers to grow through increasing relevance of their insurance products.
"By investing in data and analytics, insurers will be able to grasp the potential around growth, geographic expansion and market feasibility."
The Hazards conference wraps up today.