Global broker identifies social media as key hospo risk | Insurance Business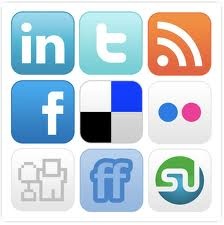 Marsh
is warning hospitality workers of the perils of social media when used against them.
The broker heavyweight outlined to Hospitality New Zealand (HNZ) members that traditional liability policies may not cover damage to their businesses caused by cyber risk such as social media in its third hospitality risk report.
It said: "The rapid spread of false information through social media was among the emerging risks identified by the World Economic Forum in its Global Risks 2013 report.
"You also face the risk of being hacked."
While 73% of HNZ members surveyed said social media had become a lot more important to their business in the last year, only 7% identified any cyber risk exposure, indicating the majority still see it for its role in marketing and communication.
The majority of respondents said increased legislative requirements – namely the recent changes contained in the Sale & Supply of Alcohol Act (SSA) – were their biggest risk exposure, at 33%, with 30% saying the SSA had had a very significant impact on their business.
Indeed, 56% said the Act had increased their exposure to liability through legal action or fines through enforcement with many noting the increase in police presence and scrutiny in their premises.
Last year, fire, flood or earthquake causing disruption to business was the top risk at 30% but this year that concern was in second place at 21% tied with loss of productivity due to staff absenteeism, stress or staff turnover, which was up from 13% in last year's survey.
HNZ members identified burglary as their biggest insurance exposure, according to the report.
Despite a drop in burglary statistics, 21% of respondents listed it as a top concern, up from 14% in 2013.
Not far behind was staff fraud/theft at 19% which was tied with loss of profits/business interruption.
In 2013, staff fraud/theft was perceived to be the number one insurance risk and fire rated third.
The report also noted that although property insurance rates were beginning to fall, a focus on the New Building Standard rating of any building continued to differentiate pricing.
"We asked members how significant earthquake strengthening has impacted or will impact your business through potential increased lease or insurance costs," the report said. "31% said that it was very significant and 27% significant."