Global broker on the hunt for more NZ acquisitions | Insurance Business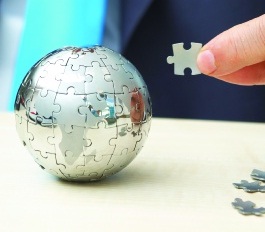 Broker giant Arthur J Gallagher is actively looking to buy out family owned Kiwi broker businesses to continue its substantial acquisition run.
CFO Douglas Howell said the recent bid to buy
Crombie Lockwood
as part of the Wesfarmers deal made a great platform from which to work from in New Zealand along with Australia, Oamps in the UK and Noraxis in Canada.
Howell told the Stephens Spring Investment Conference last week that the trick was finding good, successful businesses that would make good bolt-ons and that they had no interest in distressed businesses or owners looking to go straight into retirement.
"We see lots of small family broker opportunities in those countries, that's the essence of the reason why we thought it was important to pick up these franchises."
He said Crombie Lockwood and Oamps were large, well-respected franchises that had done a lot of the work for them by going through acquisitions in the same way Gallaghers had been in the US.
"They have had these smaller broker merger strategies and we think they're going to be able to continue that, they're good smart business leaders in those countries that know how to do this and we see tremendous opportunities," he said.
"It wouldn't surprise me if in the next year we see 60 acquisitions a year, that wouldn't' surprise me at all in the type of market we're seeing.
"And the confluence of
events
is with most of these owned by baby boomers this is the opportunity for them to monetise their life's work yet still stay in the business and continue to sell insurance.
"They see our capabilities as a tremendous opportunity, so I would think that our story is going to resonate equally well in Canada, New Zealand, Australia and the UK. We see great opportunities with that."
Howell said already the new acquisitions had noticed the difference in being owned by a broker rather than a mining or retail conglomerate.
"When I talk to the Wesfarmesr CFO at 5am every morning, while she is highly complimentary of the Wesfarmers ownership we can talk in shorthand because you don't have to educate a conglomerate owner who does mining or retail."
The key to finding a good cultural fit for potential acquistions was quite simple he said.
"It's proven itself time and time again, get the culture right and the numbers follow.
We typically won't buy retirements, we want them to have 3-5 years afterwards.
"What we're really doing is we're buying brands, we're buying people who are really smart and have good relationships with their customers and what they want to do is bring more capabilities and go after their local marketplace using our capabilities."