Global broker's profit increase thanks in part to NZ | Insurance Business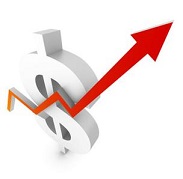 Improvements in retail commissions are thanks to growth in New Zealand, Asia and the Americas according to Aon Group's Q2 results.
The firm has reported a 7% increase in operating income for its broking business in Q2 of 2014, with internal savings driving the improvement.
The improved result was chiefly driven by return on investments in the business, expense discipline and savings as a result of restructuring programmes.
At the same time, commissions and fees for retail and reinsurance broking showed mixed performance, climbing 1% and dropping 4% respectively, the group reported.
Aon attributed the improvements in retail commissions to growth in the Americas, Asia and New Zealand, with the declining reinsurance performance blamed on a decline in facultative payments.
The US giant reported total net income attributable to shareholders of $304m, up from $241m in the same quarter of 2012.
Greg Case, president and chief executive officer, said: "Our second quarter results reflect strong earnings per share growth of 13%, including organic growth in each segment, underlying operational improvement and effective capital management, despite challenges from both foreign currency translation and market impact.
"Looking forward, we are well on track to deliver continued organic growth across each segment and operational improvement through returns on investments in GRIP and healthcare exchanges.
"We continue to effectively manage capital for shareholders, as highlighted by the return of $1.4 billion of capital through the first six months of 2014."