Global broker's report highlights 'fierce competition' in NZ | Insurance Business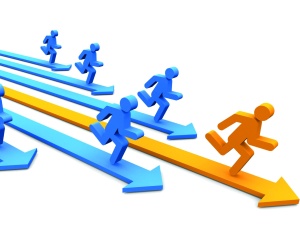 Fierce competition among local insurers and new emerging risks are the stand-out
features
of the current New Zealand insurance market, according to
Marsh
Executive Director for sales and marketing, Steve Walsh.
Commenting on Marsh's Pacific Insurance Market Report 2014 released this week, Walsh told
Insurance Business
the market had moved from a stable position, to a highly competitive one in the second half of 2013 as local insurers tussle to repatriate lost business following the Canterbury quakes.
The initial uncertainty in the reinsurance market and the fear of more losses caused the local market, in some circumstances, to overreact on premiums and coverage and now the trend was swinging back the other way.
He said that while that was expected, there have been some surprises.
"I think the rate of change has actually been pleasantly surprising. We certainly predicted that after the increases following Christchurch that they were going to drop, as there always is a cycle after periods of significant increase. But the rate of reductions has been really positively surprising.
"Most insurers are targeting particular clients they want back, and are offering affordable capacity, because that was the problem, a number of our clients had to go overseas to get capacity.
"Now some of their own trading conditions have started to ease a bit so the local insurers here are able to make decisions more easily whereas previously they had to get confirmation from reinsurers.
"So the trading conditions are easing and they're getting aggressive in pricing so the element of competition is starting to return."
The effect of this meant positive results for buyers at renewal.
Walsh said there was particularly aggressive pricing from Australian based insurers for example in construction such as big infrastructure and the Canterbury rebuild.
"We've seen an upswing in the number of Australian based insurers who are not currently in New Zealand who seem to be willing to look at and aggressively price New Zealand based risks.
"Because of the slowdown of the construction industry in Australia, and in mining, they've got billions of dollars of capacity which they need to offlay.
"The New Zealand insurers have to match it in terms of premiums or coverage to stop it going offshore so for the buyer it's a really good position to be in."