Global firm makes NZ debut | Insurance Business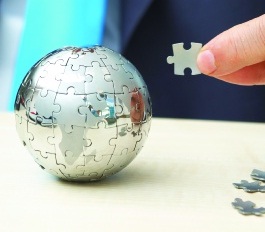 As part of its growing integration with the global law firm, New Zealand firm DLA Phillips Fox has become DLA Piper New Zealand.
Twenty-five partners and 67 lawyers in New Zealand are now part of an international firm that spans 33 countries and employs 4,200 lawyers.
DLA Piper New Zealand chairman Martin Wiseman predicted that the integration will be transformational for the Kiwi firm, and expects that bringing the infrastructure of a global firm to local market will add to the firm's ability to attract high-quality legal talent and clients.
In particular, he expects that being able to tap into the expertise of international colleagues will be a value proposition for the firm's clients. Local clients with a presence overseas or clients that aspire to have a presence overseas will benefit from being able to access the firm's international network, and even clients that are anchored in New Zealand and will likely never undertake work outside of the country will benefit from best practice expertise from overseas in areas such as PPPs.
"DLA Piper New Zealand has local specialist expertise and is tapping into global knowledge, skills and resources – such as best practice and technology," Wiseman told
Insurance Business
.
"Nowhere is that more evident than in the insurance sector, where our New Zealand work is well recognised and we work with many of the major insurance companies here and overseas. That is now firmly linked to a global practice and offices around the world."
He said this reputation for excellence had been cemented by winning Law Firm of the Year at the New Zealand Insurance Industry awards for the past two consecutive years.
Piper began the journey to this announcement in 2006 with Phillips Fox joining the DLA Piper Group under the name DLA Phillips Fox. The Australian part of the practice fully integrated in 2011. New Zealand's integration with the international firm is a move that makes sense, Wiseman said.
"I think that DLA Piper New Zealand will be something which has a clear competitive point of difference because it will be the only representative of global business law firm in New Zealand. I think that it will continue to make us attractive to the best legal talent at all levels of seniority; graduates right through to lateral hire partners."