Global giant backs young networking group | Insurance Business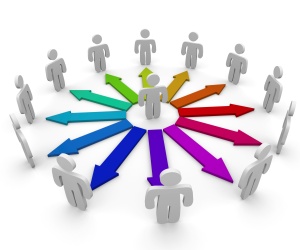 ACE Group has become a national sponsor of Young Insurance Professionals (
YIPs
) enabling them to further grow their network.
As one of the world's largest multiline property and casualty insurers, ACE Group is the first ever underwriter to provide the group with backing.
ACE's sponsorship will assist YIPs in implementing professional development seminars and networking activities in Auckland, Sydney, Melbourne, Brisbane and Perth.
Country President for ACE in Australia and New Zealand, John French said: "We want to support the professional development of young people in the insurance industry. There is no better way to do that than sponsoring an industry-wide initiative that will help young people prosper.
"I'm really proud to see many ACE team members participating, both as attendees and as volunteers, on the various YIPs branch committees.
"YIPs not only organises enjoyable
events
, it has also created a website that is an excellent resource for people looking to advance their career," he said.
Sampath Soysa, Australasian President of YIPs, a non-profit organisation committed to assisting young professionals in the insurance industry, said: "YIPs is delighted that ACE has come on board as our newest Australasian sponsor, and first ever underwriter.
"ACE's reputation as an employer that is committed to attracting, nurturing and developing young talent and staff, fits perfectly with the objectives of the YIPs organisation across Australia and New Zealand. Support from the team at ACE will be invaluable as we implement our exciting program of events and other new initiatives throughout 2014 and beyond."