Global implications for broker's fraud | Insurance Business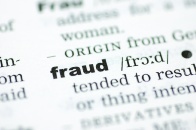 Fraudulent behaviour such as that committed by insurance broker
Grant Herbert
could be avoided more easily with the adoption of a revolutionary new analytics tool, says its developer Wynyard Group.
Herbert was found guilty of 24 charges last month after he used around $2.5m of customer premiums to meet a variety of personal and business expenses. He is due to be sentenced this month.
The New Zealand branch of the dedicated crime-fighting software and analytics provider says Herbert's fraudulent activity had worldwide ramifications with witnesses having to be called upon from Australia, China, India, Switzerland, the USA and the UK.
However, their new tool Advanced Crime Analytics (ACA) could help stamp out such damaging behaviour in the future.
Jonathan Le Leu, portfolio marketer, financial crime & risk, said that traditionally financial services organisations have had separate systems and teams to manage their anti-money laundering compliance obligations and fraud investigations.
He told
Insurance Business
: "ACA brings those disciplines together in a more effective manner than was previously possible."
The software enables organisations to pull all their data into a single platform that can look across all company data and create connections between seemingly unrelated parties.
He said the feature of the fraud analytics which could have detected Herbert's activities earlier is the software's front-end rules engine.
"The rules engine can be configured to raise alerts anytime a transaction over a certain threshold takes place.
"Therefore the software would have triggered a fraud alert each time Mr Herbert removed funds from the premium account that were above the acceptable threshold for brokerage fees deductible from premiums they received."
Wynyard recently showcased the product at the 29
th
annual conference of the international association of special investigation units in Greensboro North Carolina.
Three useful product features highlighted there were:
Its ability to automatically extract information from text documents
The ease with which location data can be visualised on open source or third party mapping tools;
The ability to export link analysis graphs to PDF, word or excel documents for reporting purposes.
Where Wynyard's product becomes revolutionary is around the analysis function, Le Leu said.
"This is where the software introduces wider company information sources to provide deeper context around suspicious activities," he said.
"From a work flow perspective, once transactions pass through the detection part of the software and an alert is raised, the alert can then be pushed into analysis. Once in analysis, the alert is analysed to see what other sources of company information can be used to provide insight into the suspicious activity.
"It also helps identify if activity that matters is isolated or connected to wider activities that are taking place within the company."
Le Leu admitted the software was still somewhat reliant on the people administering the system and even though alerts can be directed across an organisation to avoid fraud from the top, the boss could still potentially override concerns about multiple alerts being raised.
However, he said it was still a powerful tool. "Particularly for insurance companies or brokerages that tend to have a large number of frontline staff which can be quite transient and difficult to cross check against other systems without an automated process that can pick up non-obvious connections.
"The ability to look at a suspicious transaction within the complete context of all the information held by a business changes the way companies will think about their internal fraud risk and the way they structure their business."