Global insurance law expert strengthens ties to NZ | Insurance Business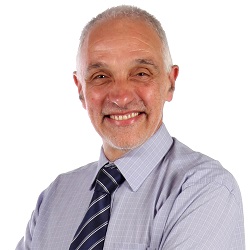 Professor Robert Merkin, a world-leading authority on insurance and arbitration law, has just accepted a New Zealand consulting role at Auckland law firm DLA Phillips Fox.
Merkin is normally based at the University of Exeter in the UK but has had informal links with DLA Phillips Fox for several years as well as occasional teaching at the University of Auckland and giving talks for the New Zealand Insurance Law Association.
Now, however, there is a particularly special link to the firm which meant Merkin was delighted to formalise his relationship and become a consultant – namely his youngest daughter Sophie who began working at the insurance law practice at the end of last year.
It came about after Merkin had asked an ex-student of his, Rebecca Sellers (Special Counsel) to try and arrange some work experience for Sophie.
Says the proud dad: "She (Rebecca) arranged for two partners to meet Sophie in London in June 2012 and the outcome was that they were so impressed that they offered her a job and not just work experience."
Now that Sophie has passed her New Zealand conversion courses, and Prof Merkin has committed to extended visits to New Zealand three times a year, father and daughter have paired up on a number of projects.
In October, Prof Merkin will launch the first ever comprehensive guide to New Zealand insurance law, Colinvaux's Law of Insurance in New Zealand, which he has co-authored with Sophie, Rebecca Sellers and Associate Professor Chris Nicoll of the University of Auckland's Law School.
So, how different is it working with your daughter compared to other colleagues?
"Sophie consults me in much the same way as everyone else, although not all the others sign off with 'Thanks Pops'," laughs Merkin. "We seem to work pretty well together."
Sophie says she tries hard to maintain a separation between personal and professional life but admits she's glad he's visiting New Zealand several times a year.
"It's nice to have him working here regularly so that the move from England isn't as daunting as it could have been," she said, adding: "Having grown up hearing insurance law, and finding it interesting, it also seemed a natural area of law for me to go into so getting the job with DLAPF could not have been more perfect."
It's an exciting time to be working in New Zealand insurance law, Prof Merkin says.
"The Canterbury earthquakes have given rise to a mass of complex issues and there has been a good deal of litigation: the decisions tackle areas previously unresolved and so NZ cases are becoming increasingly relevant to other English-speaking countries," he says.
"Those cases, along with the new and developing regulatory structure adopted in 2010, and with the fact that the losses from earthquakes will inevitably raise issues with overseas reinsurers, means that NZ has suddenly become a jurisdiction of major significance."
As part of the DLA Phillips Fox team, Prof Merkin's goals in New Zealand are to provide advice on live matters as well as undertake training on insurance law for the firm's lawyers and clients.
And with strong connections with the insurance markets in both England and Hong Kong, he will also do his best to bring work to the firm wherever he can.
DLAPF chairman Martin Wiseman said he was delighted with Prof Merkin's appointment, which was a real coup for the firm.
"We are extremely fortunate to have Professor Merkin with us in New Zealand. He is a leading authority on insurance and reinsurance law in the world today. He is both an academic expert and an accomplished adviser, bring practical insight into insurance issues," he said.
Partner
Crossley Gates
added: "DLA Phillips Fox is honoured that someone of the calibre of Professor Merkin not only recommended his youngest daughter, Sophie, to come to New Zealand to work for the firm, but subsequently chose to join the firm as a consultant as well."
Five Minutes With... Crossley Gates, leading insurance lawyer and partner at DLA Phillips Fox
Five Minutes With... Marie Evans, partner at DLA Phillips Fox
Insurance lawyer ranks top in his field