Global insurer 'not satisfied' with earnings drop | Insurance Business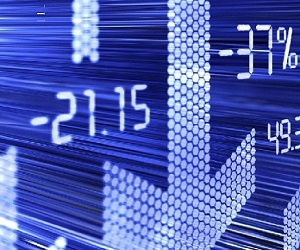 Zurich Insurance Group has reported a business operating profit (BOP) of US$4.6 billion and net income attributable to shareholders (NIAS) of US$3.9 billion for the year ended 31 December 2014.
CEO Martin Senn said: "While we made good progress last year in executing the strategy we set out in December 2013, we cannot be satisfied with our 2014 earnings."
Senn said in relation to General Insurance, while the company continued to make good progress in improving its accident year combined ratio, "the results show that we have still much to do in our turnaround businesses, and in driving further improvement across the book."
The fourth quarter performance dented the year's results, showing a net profit of US$3.9 billion, down 3% from a year earlier, on the back of losses at its US crop businesses and payouts in Britain and Brazil.
He said there was more positivity in its Global Life division and at the Farmers Exchanges, which had two consecutive quarters of growth and a continuation of positive trends in all key metrics.
Senn said their solvency capital continued to be very strong and they were well on track to deliver more than US$9 billion of cash remittances by 2016, even with the impact from currency headwinds.
The board was still proposing a dividend of CHF 17 per share.
"In 2015, we continue to execute on our three strategic cornerstones – prioritizing investment in distinctive positions, managing other businesses for value and growing our operating earnings," he said.
"This approach is designed to improve our profitability and address the challenges of a prolonged low yield and low growth environment."
Zurich also announced that its chief investment officer, Cecilia Reyes, will be taking on the additional responsibility of regional chairman of Asia Pacific.
Reyes will be succeeding Geoff Riddell, who is retiring.
Riddell, who will step down from the group executive committee at the end of March 2015, will continue to be involved for a transition period as Reyes assumes her additional role effective 1 April 2015.
Senn said of Reyes: "With her strong track record as CIO and diverse international experience, Cecilia is very well positioned to represent the interests of Zurich in this key region."
He added: "I would like to thank Geoff for his outstanding contributions to the Group. Geoff has held a number of roles since he joined Zurich in 2000, including serving as a member of our group executive committee for more than a decade, and has been a valued contributor to the company's success."