Global player buys Kiwi brokerage | Insurance Business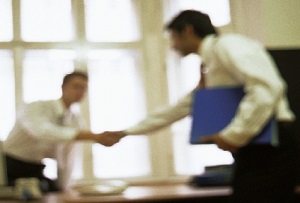 Mike Henry Insurance Brokers (MHIB) has been bought by international broking group Arthur J Gallagher for an undisclosed sum.
The company, which was founded 30 years ago, has been a member of the Gallagher Global Alliance for three years and now represents AJG's first brokerage presence in New Zealand,
PR Newswire
reported.
The Auckland-based broker headed by CEO Graham Henry, which also has offices in Christchurch, has about 30 staff and annual revenues of about $5.2m.
MHIB provides retail property/casualty insurance, employee benefits products and services and affinity schemes for its middle-market commercial clients in New Zealand.
They also specialize in coverage for the transportation and freight, jewellery, travel, marine, hotel and hospitality industries as well as the public sector.
Henry and his associates will continue to operate under the direction of Andrew Godden, head of Gallagher's Australasia brokerage business.
Arthur J Gallagher chairman, president and CEO, J Patrick Gallagher, Jr, said: "MHIB is an example of how our global correspondent broker alliance strategy can help expand strong working relationships into future partners.
"MHIB's culture and strong niche expertise are aligned with our growth strategy, and it will be an excellent complement to our Asia Pacific operations.
"We are pleased to welcome Graham and his colleagues to our growing Gallagher family of professionals."
Arthur J Gallagher is an international insurance brokerage and risk management services firm with headquarters in Itasca, Illinois, and operations in 25 countries.
It offers client service capabilities in more than 140 countries around the world through a network of correspondent brokers and consultants.
Henry said: "As an ambitious broker, determined to deliver strong growth while remaining agile and entrepreneurial in spirit, Arthur J Gallagher offered us the ideal platform upon which to execute our plans.
"We look forward to maximising the opportunities inherent in becoming part of one of the world's largest insurance broking and risk management services firms, while further enhancing our service delivery to our customers."
Have an opinion on something related to the insurance industry?
Insurance Business NZ
is actively seeking submissions from insurance experts for opinion pieces to be featured each week. For more information, please contact our journalist, Maryvonne Gray, at Maryvonne.Gray@keymedia.co.nz