Global telematics company heading to New Zealand | Insurance Business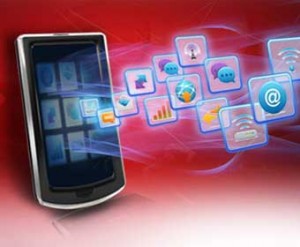 Ernst & Young and Baseline Telematics have reached a non-executive agreement to partner and offer more usage based technology to the New Zealand insurance market.
Baseline offer an end-to-end service to implement telematics technology, from in-car dongles to mobile apps, and will look to develop the fledgling telematics market in Australia and New Zealand.
Currently, Tower's SmartDriver app is the only telematics offering on the New Zealand market but Walter Poetscher, EYs Insurance Strategy and Customer Advisory Lead said that could change soon as the new partnership will enable Kiwi insurers to take the idea from initial concept right through to market launch in a matter of months.
"Baseline's turn-key solution has already proven to provide significant improvements in combined loss ratios, customer acquisition and service costs and customer retention for insurers in other markets," Poetscher said.
"We are excited to now be collaborating with them to bring an end to end telematics solution to Australia and New Zealand."
He said certain segments of the market such as young drivers would be targeted first which would build out over the years.
He said telematics could also make a splash in the commercial world with commercial fleets one of many possible avenues.
"The global telematics market is poised to grow quite significantly over the next 10 years. I think it's one of these places you have to be in and invest for future success and revenue."
He said a recent EY Global Consumer Insurance survey found consumers in the Australia and New Zealand area wanted more frequent, meaningful and personalised communications from their insurers with 45% indicating that while they want to be engaged by their insurer more than once a year, only half of them currently receive this level of communication.
"Given the real-time application and regular contact points of the usage-based model, we think there will be a real appetite for this type of offering in the market," Poetscher said.
Baseline president and CEO Paul-Andre Savoie said with insurers and policyholders rapidly embracing new technologies and looking for smart ways to reduce costs, usage-based insurance solutions will be on an important growth trend for the next decade.
"Pay-as-you-drive insurance is likely the most important thing to happen to car insurance since the invention of the car," he said.
"Although usage-based insurance policies only currently account for less than 1% of the global automobile insurance market, this figure is set to increase dramatically in the coming years due to an impending need for insurers to design differentiated products and build stronger, more engaging and meaningful relationships with their customers, all while improving underwriting and rating methodologies in a highly competitive, and commoditised market."
Savoie said working with EY meant Baseline could do just that.
"We will now be able to offer very personalised and, most importantly, local support for Australian and New Zealand insurers regarding all the typical implementation needs, ranging from product design, project management, change management, actuarial analysis and market research.
"Our revenue model is designed in such a way where we are only successful when our clients are successful. EY's local support is a great assurance for both Baseline's and our customers' commercial success," Savoie said.
Poetscher also noted that telematics does not just stop with a motor policy.
"Pay-as-you-dwell is using sensors in homes that can detect water leakage and things like that, as most of the claims that come through are water damage, and that can be managed.
"These things are a bit less mature than the telematics but the principal of using data and behavioural data to come up with a proposition that is usage based is very similar so we are currently working with Baseline on broadening the proposition into those areas."