Good karma predicted for niche underwriter's rebirth | Insurance Business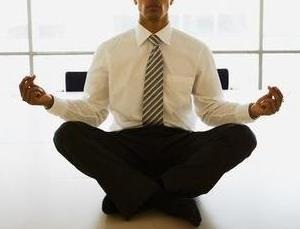 The path which
Murray Rosser
took to arrive at his dynamic new business plan was unconventional to say the least.
It involved getting smashed up in a car crash, converting to Buddhism and practising meditation.
Industry veteran Rosser, who is the founder and managing director of
Rosser Underwriting
, had been riding his pushbike when a car travelling at 100kph hit him, sending him flying over the bonnet and skidding along the road.
"I got a very bad smashed up right leg, wrecked shoulder, ruined left knee, my head split open - even wearing a helmet - and it took me 10 months to get back to work," he says remembering the event seven years ago.
"It was life changing, but in a strange way it was the best thing that ever happened to me. My whole view of life was altered considerably."
At the time, Rosser, whose agency specialises in cover for non-profit organisations, had been looking at personal development, life coaching and how to deal with negative emotions.
That path led him to Buddhism: "Buddhism has a lot to say about dealing with emotions and how the structure of one's thinking is influenced by emotions, and how one's thinking leads to actions and the consequences of those actions, and so on and so forth.
"It made a lot of sense to me so since the accident I've become a Buddhist as well. It's changed my approach to myself and my outlook."
Two years ago Rosser went with his great friend Noel Crawford to a meditation retreat expecting to gain more insight into his newfound religion but instead he came back with a dynamic three point business plan which he couldn't wait to put into place.
"Having gone there for 10 days with an open mind I came back with a developed plan for lifting our business to probably four or five times what it had been, through focusing on three main facets – our people, our IT and our unique capacity."
Rosser says implementing those three facets would enable him to supercharge the business and also allow him to downsize his role to part time before retiring further down the line and spending time with his 13 grandchildren.
The first step – getting the right people on board – he has ticked off the list after appointing former FMG regional manager
Andrew McFetridge
as his second in charge.
"He will take over my role on 1 April 2015 and last month he and his wife became shareholders," says Rosser. "I'm really excited about him taking over because he's got young energy, he's a hard worker, he's skilful, a great negotiator who's good with staff as well as clients and I'm really confident he's going to do a great job and take the business to another level."
Next on the list was to improve the IT platforms which Rosser says they aim to have in place by the end of the year.
"We will have our association product on an online quote and buying system where brokers can manage their own clients on that system, renewal will be a seamless easy process where it will all be online and they won't have to send us bits of paper for declarations and so on.
"We've identified an organisation that can provide us with a software package and are in the early stages of setting that up," he said.
Last, but definitely not least, is improving on their unique capacity.
The Canterbury earthquakes had caused them to get very busy with their SME line, says Rosser, but the time was right to review their flagship product, Advanced Association Liability.
"It was last reviewed in 2005 so it was getting a bit tired, needing amendments and so on. We've done a complete overhaul of the rates, and it has a whole new wording which is hand on heart the best wording on the market.
"It has a lot of features that other policies don't have, it's easy to make a claim, it's written in language that non-profits might understand, it's not full of things referring to D&O because they don't have directors in non-profits but it does cover the governorship role fully. We think it's going to go really well."
Other benefits include crime cover where all the insured has to do is quantify the loss with the help of an investigator provided free of cost; and for the most common claim - employment practices – they provide one hour of free legal advice from a senior partner in a law from specialising in employment practices before a claim is even lodged.
While Rosser Underwriting deals with less than 5% of the clubs, societies and incorporated societies in New Zealand, Rosser expects to see a lot more of them after the relaunch.
He has already got some plans underway to market the policy through the networks of two major organisations - another different approach - and a further plan is to build a dedicated claims service.
"When I took refuge I was given the Buddhist name 'Losal' which means clear mind," says Rosser, which is something he has always strived for.
And while he wouldn't recommend converting to Buddhism in order to improve your business, he would definitely support people taking a look at it.
"Buddhism is all about mindfulness, if you go to do a course on mindfulness in business it's probably going at it from the wrong end," he says.
"If you take refuge and become involved and see Buddhism as part of your life it changes the way you live and changes the way you think.
"It's been like doing an MBA to get the same result, only much more interesting!"