Government EQC tribunal proposal comes under fire | Insurance Business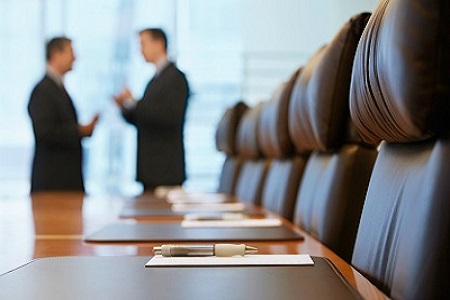 The government's Bill to establish an insurance tribunal to resolve outstanding Earthquake Commission (EQC) claims has come under fire from several sides, with a slew of concerns being raised from the Insurance Council of New Zealand (ICNZ) and the claimants awaiting settlement.
ICNZ chief executive Tim Grafton says the Council welcomes any attempt to help the people of Canterbury get their lives back on track following the devastation of the 2011 earthquakes, however, he has expressed disappointment with several aspects of the government's announcement.
Key concerns include the fact that the tribunal won't be up and running until 2019 – almost nine years since the first quakes – and the fact that only policyholders, and not insurers, will be able to bring cases. The Council is also unhappy with the failure of the Ministry of Justice to engage with key stakeholders on the issue, and has emphasised the need for the tribunal to "respect the rules of natural justice and fair procedure."
"Insurers are keen to see claims settled, and we welcome the tribunal if it meets the tests of natural justice," Grafton told Insurance Business. "However, we note it will be 18 months after this government was first elected before the tribunal will be underway.
"We are also concerned that the Bill only allows policyholders to take matters to tribunal when there are also insurers who want to bring claims on behalf of certain claimants, in order to expedite the settlement of their claims. We think that this is patently unfair. It has been recognised by the Ministry of Justice that this proposal is inequitable in the way that it provides access to a judicial institution."
ICNZ first made contact with Ministers in November 2017 seeking to engage on the proposal, however, according to Grafton, it has not been able to do so at any stage.
"We think the Ministry has fallen short of best practice in the public sector, which should have included canvassing affected stakeholders – particularly the insureds, the insurers, EQC and Southern Response," Grafton said. "The people of Canterbury deserve better than a tardy process that fails the test of best practice policy development."
A representative group of 6,000+ EQC and private insurer claimants has also expressed concerns around the Bill, saying that it is unlikely to bring much benefit to struggling claimants.
According to Séamus O'Cromtha, spokesperson for representative group Prisoners in the Tower, a more efficient solution would have been to simply allocate more resources to deal with the backlog of cases already pending.
"The Bill excludes some of the biggest problems that have emerged over the last six months," O'Cromtha told Insurance Business. "It is very concerning that the tribunal has the power to force people into mediation after they've gone through the process, and it is even more concerning that it's going to appoint the independent experts. This has been one of the biggest issues for us, as insurer experts are working to particular scopes and they're not always basing their reports on the actual facts of situations."
"Overall, it doesn't look like it's going to be a big plus for claimants compared to the existing process," he said. "To get rid of that backlog of cases, it would be quite simple to just allocate more judges and more venues to get through the cases
Related stories:
Bill to sort out EQC claims in parliament today
Delays to Canterbury earthquake claims are 'an ongoing disaster'