Government is "not considering a total ban on commission" | Insurance Business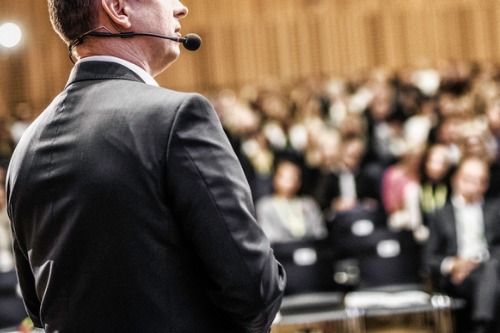 Financial advice is fast approaching a new era, and, walking boldly and bravely into the future is the central theme of the Financial Advice New Zealand annual conference, currently being held in Auckland.
The conference was opened by Hon Kris Faafoi, Minister of Commerce and Consumer Affairs, who discussed some of the much anticipated changes heading the sector's way - most notably the introduction of the new regulatory regime, potential changes in remuneration structures for advisers, and the overhaul of insurance contract law.
Faafoi emphasised the importance of financial advisers to the overall financial wellbeing of New Zealand and assured them that everything was being done to make the new regime work for everyone, advisers and clients alike.
"Every day, advisers help clients make decisions, choose financial products and decide on financial strategies, and all of these choices have a profound effect on people's lives," Faafoi said.
"Advisers also play an important role in helping make and adapt law changes to improve the financial wellbeing of New Zealanders.
"I want to acknowledge your valuable input into the process as we work together to design the regime. I know change can be disruptive, however, we all recognise that these changes are for the long-term good of your clients."
Faafoi acknowledged that there was still some uncertainty as to how the regulators' review into financial institutions will play out, but assured advisers that a total ban on commissions was not on the cards. He also noted that the insurance contract law review remains a key priority, and changes are expected to be made to various aspects of the legislation.
"I want to bring about positive changes to how banks and insurers interact with consumers through the entire lifecycle of a product - from how they design that product to how they treat their customers at claims time," Faafoi explained.
"This will of course affect how banks and insurers sell their products, and of particular interest to advisers will be the incentive models currently in the sector. I want to reassure you that I'm not considering a total ban on commission. I recognise the importance of commissions for your remuneration, and for the availability of sound financial advice for Kiwis.
"However, we are considering some changes to the more problematic types of incentives such as target-based incentives and soft commissions. I expect to announce those reforms very soon."
With regards to the insurance contract law review, Faafoi says the government is specifically looking to reform the duty of disclosure requirements, and make changes to the regulation of unfair contract terms in insurer contracts.
"Some of the laws governing insurance in New Zealand have not been changed for 100 years, and I want to consolidate and modernise the various pieces of legislation to ensure that insurers are working in the consumer's best interests," he stated.
"I would like to thank Financial Advice New Zealand for its input during these reviews."