Govt insurer reacts after class action allowed to proceed | Insurance Business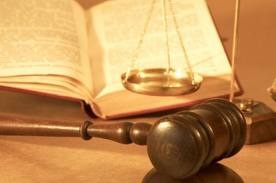 State-owned insurer
Southern Response
has expressed disappointment over a High Court ruling that allowed a group of policyholders to proceed with a class action.
In a decision released late on Friday, the High Court ruled, "by a rather fine margin," the revised claim by a group of some 40 complainants as sufficient to sue Southern Response in a joint action.
Justice Warwick Gendall was satisfied that the strategy employed by the insurer provided the group a common "spine" that allowed for a representative action.
He said: "I accept that the common interest pleaded by the plaintiffs now that Southern Response engaged in a deliberate "strategy" designed to deceive policyholders and delay claims with a view to reducing the financial liability that Southern Response might have to its policyholders."
"A reasonable argument exists, as I see it that it is in everyone's interests, including the plaintiffs' group, other parties, and indeed Southern Response, to have this matter properly ventilated and determined before the Court."
In a statement, a spokeswoman for Southern Response said the insurer was "disappointed" by the decision and was "concerned that a representative action… will not efficiently and fairly resolve each customer's individual earthquake claim." She also noted that the revised group claim would likely delay the resolution of the members' individual claims.
"As a result, Southern Response is considering its options, including an appeal," the spokeswoman said.
Grant Cameron, the lawyer for the complainants, said his clients were "thrilled with the outcome and are looking forward to early progress."
"They now have the way forward needed to achieve a fair and reasonable resolution."
The court gave Southern Response policyholders until 16 April 2017 to decide whether or not they will join in the class action.
Related stories:
Southern Response class action revived
New class action launched against Southern Response