Govt insurer Southern Response in court today | Insurance Business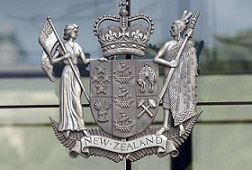 A preliminary hearing is being held at the High Court in Christchurch today to decide whether a representative action case against
Southern Response
can proceed.
A group of 46 policyholders
lodged a statement of claim back in August
alleging the insurer misrepresented policies, imposed unjustifiable delays in processing and settling claims and systematically understated the true costs of rebuilds and repairs.
The group is taking on Southern Response through GCA Lawyers, headed by Grant Cameron, and is seeking $25,000 each in damages for emotional stress, rental costs, and interest on mortgages on top of their policy's full entitlements.
Southern Response had said it did not accept a class action had any merit and would strongly defend the claim.
"Given each homeowner's situation is different, we consider the quickest and fairest way to settle claims is on an individual basis, and not on a class basis," the insurer said at the time the file was lodged.
However, Cameron has refuted that.
"There is no difficulty in the parties agreeing what the damage is and how it might be fixed in particular cases, but had this been progressed by the insurer to date, most policyholders would have had their claims settled a long time ago.
"The issue is not about 'different damage' but instead, is all about how the insurer chooses to interpret the policy or discharge its obligations," he said in a statement yesterday.
If the action succeeds, the firm backing the claim - Litigation Lending Services – and GCA would take up to 20% of the amount awarded in damages,
Fairfax Media
reported.
The backer would pay any upfront costs, including engineers and other experts, and would take on the risk of paying for adverse costs if the case was lost.
Francis Cooke QC will advance the policyholders' case before Justice Mander today, with Mike O'Brien QC appearing for Southern Response.