Govt insurer stands firm on defence | Insurance Business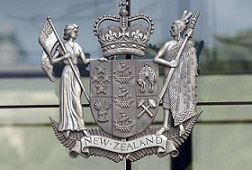 Southern Response
has pledged to defend
a class action
lodged against it.
The government insurer said it had now been served a claim which had been filed with the High Court but stood by its previous comments.
"We do not accept that a class action has any merit and we will strongly defend the claim," a spokesperson for Southern Response said.
"Given each homeowner's situation is different, we consider the quickest and fairest way to settle claims is on an individual basis, and not on a class basis.
GCA Lawyers, headed by Grant Cameron, filed the claim last week, alleging the insurer misrepresented policies, imposed unjustifiable delays in processing and settling claims and systematically understated the true costs of rebuilds and repairs.
Cameron is seeking $25,000 in damages for each of the 47 claimants for emotional stress, rental costs and interest on mortgages, on top of their policy's full entitlements.
Meanwhile Southern Response said it would continue to work hard to settle individual claims as fairly and as quickly as possible.
"The reality is that each individual claim requires time and care. We recognise the need to make good progress and the majority of our customers' claims are progressing, given the scale and complexity of the recovery environment," the spokesperson said.
"As with all our customers, we remain committed to progressing the claims of the 47 policy holders who have been signed up, despite the litigation."
For more articles regarding Christchurch earthquake related class action cases read more from
Insurance Business
here:
More class action talk in Chch
Proposed utmost good faith class action 'misleading'