Growing acceptance of robots challenges industry | Insurance Business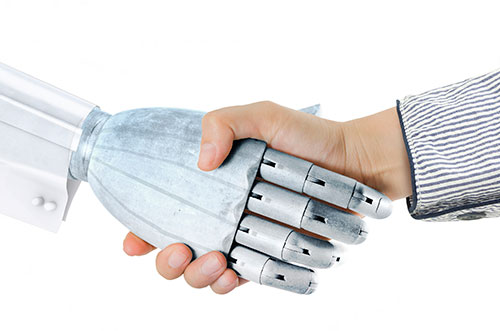 A global professional services firm has noted a huge demand for both robots and human interaction in financial services, leaving firms with a challenge to provide consumers with services that integrate physical and digital capabilities.
A recent study by Accenture, which polled some 33,000 consumers in 18 countries and regions, revealed that seven in 10 consumers around the world welcome robo-advisory services for their banking, insurance, and retirement planning.
Consumers said they are willing to use robo-advice to determine which bank account to open (71%), which coverage to avail (74%), and how to plan for retirement (68%). Seventy-eight per cent of consumers, meanwhile, are willing to use robo-advice for traditional investing,
Business Wire
reported.
Study findings also showed, however, that the majority of consumers prefer to deal with human staff for settling their complaints (68%) and for getting advice about complex products (61%).
Piercarlo Gera, a senior managing director at Accenture Financial Services, said: "We found strong consumer demand exists today for robo-advice in all areas of financial services - banking, insurance, and financial advice.
"While financial institutions may expect to benefit from internal cost reduction by providing customers with a 'robo' option, our research found that consumers also expect first-class human interaction.
"Successful financial services firms will therefore need a 'phygital' strategy that seamlessly integrates technology, branch networks and staff to provide a service that combines physical and digital capabilities and gives consumers a choice."
The study showed that the prospect of faster (39%) and less expensive (31%) services, as well as the belief that computers/artificial intelligence are more impartial and analytical than humans (26%) made robo-services platforms appealing to consumers, the report said.
Related stories:
Insurance-selling robot to feature at $24m ASX listing
Is your job about to be replaced by a chat bot?
Will a robot take your job?