Gym-related injuries top ongoing ACC claims | Insurance Business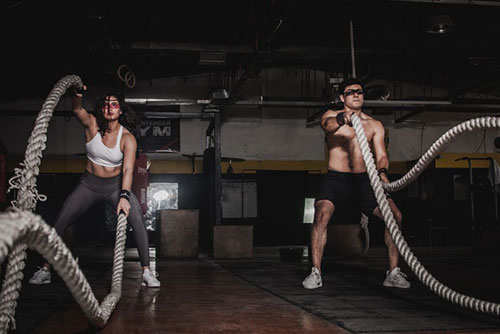 Gym and fitness-related injuries have topped ongoing claims in the Accident Compensation Corporation (ACC) – surpassing any other sporting activity.
New data from ACC revealed 74,946 active claims for gym and fitness-related injuries from 2018 to 2019, a 20% increase over the past five years. Most of the injuries were minor back and shoulder sprains and strains, which mean people can recover quickly without requiring long-term treatment and support.
Isaac Carlson, head of injury prevention at the ACC, said the increase in fitness-related injuries may be a good thing.
"What this demonstrates is [that] more people are getting active and giving gym and fitness training a go. The injuries we're seeing are mostly minor things like sprains and strains, and the benefits of this exercise far outweigh the injury risk," Carlson said, as reported by Stuff.co.nz. "Overall, we're delighted to see Kiwis getting active, and we don't want people to be discouraged by minor injuries."
Read more: ACC spends $15 million on tourists in five years
Richard Beddie, chief executive of Exercise Association of New Zealand, said the recent figures reflect the rising popularity of gym and fitness training – highlighting the 38% increase in gym memberships from 2014 to 2017.
"We've seen a big increase in the number of gyms and number of people going to gyms across the country, so it makes sense that injury numbers have gone up – it's that more people are active, and in a variety of ways, not that they're careless," Beddie said.
"We have a major crisis of inactivity in New Zealand, and the cost of that inactivity is in the hundreds of millions of dollars. The [highest] cost is not the cost of an ACC claim; it's the cost of not exercising overall. It's not always a bad thing if the number of injuries is going up."