Harbour cover amounts questioned | Insurance Business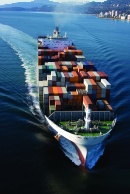 A recent move by Otago Regional Council to triple its harbour master and wreck removal insurance cover in the light of the Rena disaster has prompted a warning from local authority mutual fund body Riskpool not to fall for scare tactics.
ORC raised its cover increase to $20 million which brings it in line with many other councils' harbour cover amounts, a move that was enabled by a decrease in premiums they'd made on its staff's good record on the roads, according to corporate services director Wayne Scott.
However, as $20 million is the limit that Riskpool can meet, harbourmasters around the country had expressed concern that that figure was nowhere near enough should a Rena or Costa Concordia type event be repeated.
Greater Wellington Council harbours manager Mike Pryce said the question had come up at recent harbourmaster conferences with the feeling that $20 million was inadequate: "With large cruise ships increasing their size and number of port calls, should these levels of insurance be reconsidered upwards?
"Regional councils cannot limit their liability and remain the deep pocket defendant.
"Lawyers will try and find a way into those deep pockets and sooner or later there is potential for it rebounding on ratepayers."
He said councils would have to go outside of Riskpool to obtain cover for higher amounts.
Wellington has had a harbourmaster liability insurance of $100m for many years with $5m wreck removal insurance.
Pryce said their premiums were reduced following the introduction of the NZ Port & Harbour Safety Code and audit by their insurers.
Peter Buell, Bay of Plenty harbourmaster, said their cover increased from $30m to $50m as a direct result of the Rena event.
Hawke's Bay Regional Council also has a $100m amount in place which was increased last year in light of the value of cruise ships operating on the NZ coast, according to regional harbourmaster Captain Phil Norman.
But Riskpool's general manager Juliet Martin says it is important to remember that the Rena disaster is an anomaly.
She said: "In Riskpool's 18 years of coverage for local authorities not once has this cover been called upon.
"The Rena was an anomaly and certainly not a business as usual exposure for local authorities.
"It is very easy to use anomaly
events
such as the Rena as a scare tactic but taken in perspective it was an exception and local authorities should bear this in mind when placing their insurances going forward."