Has the link between gender diversity and business performance held up? | Insurance Business New Zealand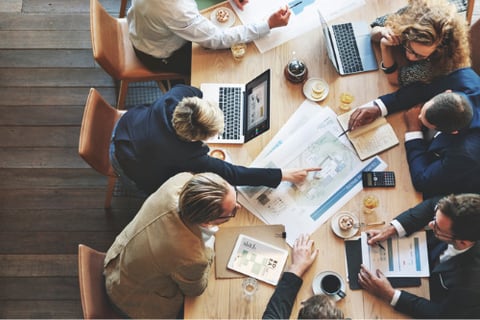 Credit Suisse has released a new report looking at the changing gender demographics in boardrooms and senior management roles globally, and has identified Australia and New Zealand as being among the top three countries for positive gender change.
The 2021 Gender 3000 study analysed the gender breakdown of 33,000 senior executives from over 3,000 companies across 46 countries. Australia and New Zealand have seen a strong improvement in female representation in their boards since 2015, moving from 19.3% in 2015 to 33.5% in 2021 - an increase of 14.2%. This put Australia and New Zealand 'well ahead' of the global average of 24%.
The report also revealed that diversity in the boardroom is continuing to improve across the world, with an average of 24% of women sitting in corporate boardrooms. Meanwhile, the amount of women in c-suite roles has also increased to 20%.
Credit Suisse head of global thematic research Richard Kersley said that the progress observed in the report was "heartening," and also noted the observable correlation between diversity and business performance.
Read more: Meet this female-dominated insurance executive team
"It is heartening to see a continued increase in boardroom diversity being represented in our latest Gender 3000 report, reflecting the positive correlation between gender diversity and corporate outperformance," Kersley said.
"However, as we have always maintained throughout the life of our studies, we do not assert cause and effect in our analysis, and only point to the observable and enduring correlation."
"Although we know for sure that gender diversity within management and the boardroom is increasing globally, there is still plenty of room for improvement, particularly in emerging and notable Asian countries," he explained.
"This year, we also delved into the lens of LGBT inclusiveness, and found shareholders are becoming increasingly engaged with the topic of diversity more broadly."
The Credit Suisse report noted that there was a correlation between greater gender diversity and better corporate and share price performance - something it calls the "diversity premium." It highlighted that this finding had been established for the second survey in a row, with the best performing companies showing more diversity both in the boardroom, and at c-suite level.
Commenting on the practical benefits of diversity, AIA chief people & culture officer Brynlea Hunter-Morpeth said that it was also important for customer attraction and retention, for creating better insurance products, and for reaching a broader section of the population.
"There is a lot of literature out there about the practical benefits of diversity," Hunter-Morpeth said.
"Sometimes, the conversation can become more difficult because it's different, challenging and diverse - but ultimately, what diversity and inclusion brings to the table is innovation, creativity and a different perspective."
Read more: How to hit your leadership diversity targets
"It's also important to remember that the businesses we serve and the customers that we have are really diverse," she explained.
"They're not all the same, and so we need to have different perspectives if we are going to create solutions that can service all of our customers better."
"From the women in management side, we still need to manage things like the gender pay gap, and we do that through strong and rigorous remuneration processes with regular reporting," she added.
"What's also really important is ensuring that women are promoted through to those senior roles. What we find at AIA is that if you're in a certain role, the remuneration for that role might be very fair - but what's really important is getting women into senior leadership roles, and into the functional areas where the remuneration levels are typically reasonably high."
Hunter-Morpeth spoke at the 2021 Women in Insurance summit earlier this year with AIG New Zealand CEO Toni Ferrier, who echoed the link between diversity and better business performance, as well as the need for an organisation's leadership to reflect the population that it is looking to serve.
"There is all sorts of research that shows that diversity within senior roles and organisations improves the profitability of those organisations," Ferrier said.
"There is a direct link to financial performance. But one of the objectives we have in New Zealand is that our business should reflect the diversity of the population if we are to serve those customers well. Without that, I think you're never going to be able to access all of the customers that exist within your market, and that's a key part of what we want to achieve."