Health insurer claims deferred, not reduced | Insurance Business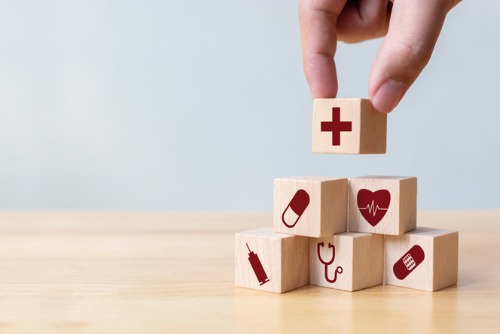 Many insurers saw a significant drop in claims throughout Alert Levels 3 and 4 - however, health insurers say that despite a lower level of claims, they're not likely to see any significant savings.
AIA chief officer, product and vitality Len Elikhis says that for AIA, the vast majority of claims come from surgical procedures. Although the lockdown period saw a drop-off in claim volumes, he says these are more likely to be deferred rather than avoided, making any significant claims savings unlikely.
With Alert Level 2 offering more room for non-urgent procedures, Elikhis says insurers will start to see those claims numbers coming back up, and customers who put their claims off for the lockdown period will be looking to access elective procedures.
Read more: Tower Insurance to refund COVID-19 claims savings by end-May
"Our major medical health insurance products cover customers for surgery, which forms about 70% of our claims," Elikhis explained.
"Diagnostic imaging and testing forms about 15%, specialist consultations form around 10%, and then cancer treatments, chemotherapy and immunotherapy treatments form around 5%. So, the bulk of our claims really are for surgery, elective procedures and some relatively low value and high-volume consultations."
"The lockdown did result in a material reduction in the availability of elective health services, and we've seen a reduction in our claim volumes since April," he continued.
"Alert Level 4 meant that services were limited to urgent cases only, such as cancer treatment. Alert Level 3 expanded services to cover low-risk, low complexity services for elective procedures - things like orthopaedic surgery. Specialist consultations were available at Levels 3 and 4, but generally performed over the telephone or via video conferences."
Some elective services have resumed under Level 2, though there are still strict social distancing requirements, and the government has advised that some non-urgent procedures will still need to be delayed. Overall, Elikhis says the restrictions have not resulted in a decreased risk exposure for health insurers, and will not lead to a long-term reduction in claims.
"Short-term reductions don't necessarily decrease an insurer's risk exposure, that risk being that customers become ill and need treatment," he said.
"Unlike car insurance holders who reduce their exposure during lockdown, customers with health insurance will continue to be exposed to the risk of becoming sick, and they will eventually require treatment."
Read more: Insurers making new exclusions due to COVID-19
Kerry Boielle, chief sales officer at Southern Cross Health Society says that Southern Cross has also seen a reduction in claims since the lockdown, but has nonetheless paid a significant amount in consultations and urgent care. She says the focus has been on communicating clearly and openly with members, and in switching to digital consultations where possible.
"We are continuing to process and pay claims, and while we did see a drop-off, we've paid over 120,000 claims since we went into Alert Level 4 and the start of lockdown," Boielle said.
"A lot of those have been around consultations, and we switched to video and tele-consults very quickly - but we have still seen ongoing cancer treatments throughout that period."
"A key part of our response was around clear, open, kind and timely communication to provide certainty and assurance to our members," she added.
"Since March, we've sent five different COVID-related emails to our members and we've had several video updates from our CEO. We've provided frequent updates for advisers on our adviser and business web, and we've set up webpages for COVID-related updates."