Health insurers unite against fraud | Insurance Business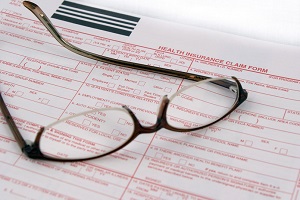 With the cost of health insurance fraud pushing $30 million annually, New Zealand's health insurers have signed up to a joint fraud register to combat the problem.
The concept, which is similar to the Insurance Council of New Zealand's (ICNZ)
Insurance Claims Register (ICR)
reported on previously in
Insurance Business
, will involve each insurer sharing fraud information to gain insight and a level of detection not previously available.
The combined effort is to be predominantly focused on supplier fraud, with ACC also considering participation in the register.
New Zealand health insurers used recent research undertaken at the UK's University of Portsmouth Centre for Counter-Fraud Studies which had been researching healthcare fraud in the UK since 2009.
The research concluded that the financial cost of fraud and error losses in the UK will be at the very least 3%, probably more than 5% and possibly more than 10%.
Southern Cross Health Society CEO Peter Tynan said using that study's conservative estimate of 3% that would translate to $29 million in claims in New Zealand each year.
"This equates to $22 a year in premium for every private health insurance member," he said, which emphasised the need for the industry to ensure robust monitoring and processes.
Tynan said examples that would raise flags would be a certain combination of items appearing within a set period of time – commonly the same patient on the same day.
"For example, a patient can't have more than one heart bypass on the same day," he said.
Other examples would include:
- Charging for duplicate items – a patient should not undergo more than one hysterectomy;
- Charging for prosthesis not deployed, billed without matching procedures or for prosthesis charged within the warranty period of a previous prosthesis;
- Prosthesis-procedure mis-match – a cardiac stent prosthesis during a knee procedure;
- Over-servicing rules - keeping patients in hospital for extended periods above the average for operations without clinical reasons for doing so.
Tynan said Southern Cross was also in the process of developing intelligence-driven detection internally which is being made possible as the business transitions to more electronic claiming and reporting.
Often the anomalies turned out to be genuine errors but either way it should result in stronger internal processes, stricter claiming criteria in policies and/or contracts or even not renewing an Affiliated Provider contract.
He said: "There is clear evidence that where an organisation has undertaken exercises to look at losses related to fraud, it has successfully reduced them."
By joining forces with other insurers, the industry will gain a truer idea of the scale of it.
"This will ensure a very clear zero-tolerance message is delivered to those who knowingly commit it.
"Understanding what to look out for and putting in fraud mitigation strategies, reduces the overall cost of claims – which in the case of a not for profit insurer like Southern Cross, impact directly on members' premiums," he said.